Kim Soo Hyun who is 25 years old confessed the truth about his love romance, attracting attention.
In the MBC variety show Section TV Entertainment News that was broadcast on March 4th, 2012, Kim Soo Hyun was asked with question of "Have less than 10 times of in love experience?" He answered, "Yes." But immediately said, "About 9 times?" Stealthily proud of his popularity, drawing laughter.
In addition, Kim Soo-hyun said on the air that day, "I have slightly felt that I am handsome when looking at my face after a shower." He also said that the most handsome part is eyes.
Another 'solution embraces month's real protagonist as a child actor Kim, Yu – Jeong nine aftershocks showing off their appearance, saying that the power from humble personality to the perfect trend was once again demonstrate that male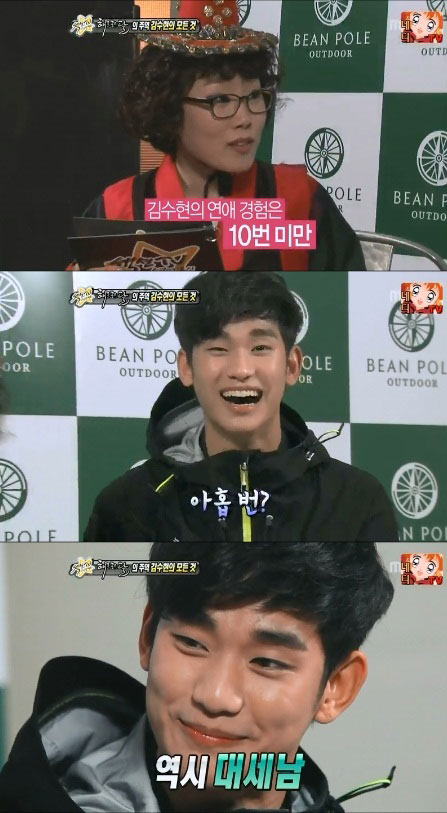 On the other hand, the real protagonist of The Moon that Embraces the Sun, child actors Kim Yoo Jung and Yeo Jin Goo were showing humility in showing off their ability and appearance, proven once again the perfect personality.
via Donga