2AM's Jung Jinwoon received much attention after revealing the encouragement words from the ex-president of his agency Park Jin Young.
Jinwoon expressed his thought on starring in the KBS 2TV Monday and Tuesday drama series Dream High 2 on the afternoon of January 17th, 2012 during the production press conference.
Jinwoon said that 2PM's Ok Taecyeon and Jang WooYoung who used to star in the season 1 of Dream High, and Park Jin Young gave encouragement on his performance in the drama.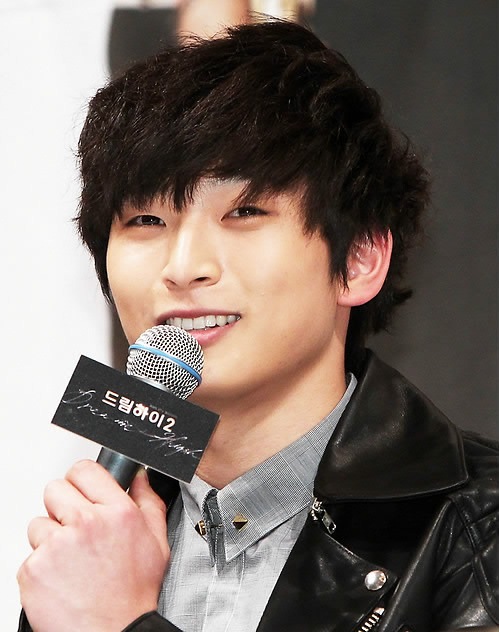 Jinwoon said, "Taecyeon and Wooyoung taught me a lot of do's and don'ts on acting skill while on the set. No matter what I am still starring in the drama for the first time, from 2AM's Lim Seulong I have also learned how to capture the characteristic of the role and the way to pay attention to the camera."
"Taecyeon also gave me a lot of tips in fighting the cold weather while shooting," Jinwoon added.