Yoon Shi Yoon is playing the role of an undercover boss who is doing "part time" valet parking job in his own company, and thereby demonstrating to the viewers the various charms of Seo Jae Hee.
In the second episode of Me Too, Flower! broadcast on November 10th, 2011, for unknown reason Jae Hee was showing ruffian look in front of Bong Sun (played by Lee Ji Ah), angered Bong Sun when appearing in front of her during eating with sushi, was handcuffed, and was even had his arm bitten by Bong Sun when went against people's self-esteem.
In particular, when Jae Hee and Bong Sun were comparing with each other with nobody wanted to admit defeat, they were bumped against by Jo Ma Roo (played by Lee Ki Kwang), and he ran on the street without wearing any cloth on upper body, attracted laughters from the viewers.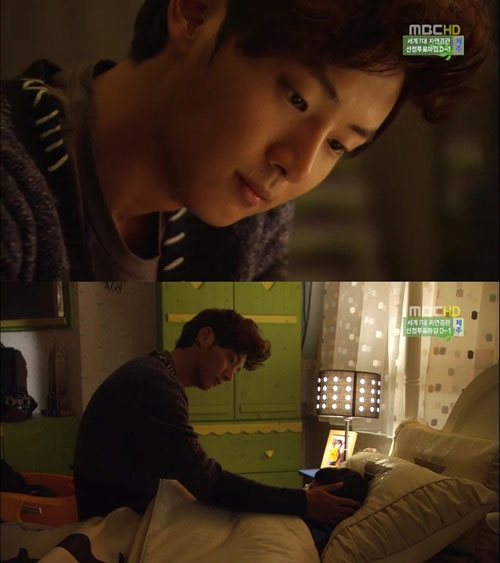 Moreover, Jae Hee also appeared inside his working office and seriously reviewed the design information, accused the staffs in the store and etc, displaying the image of handsome CEO which was completely different from before.
And in the scene where Jae Hee was bathing together with Park Hwa Young (played by Han Go Eun), he had added a sentimental and kind feeling of a good uncle to attract the attention of the audience.
And such, the viewers said, "Jae Hee got what things that he can't do?" "Yoon Shi Yoon cheers up!" "Me Too, Flower! drama that has not villain fighting," and other encouragements.
via MBC