Nam Ji Hyen revealed the real V line.
The leader of 4minute girl group, Nam Ji-hyun tweeted on her Twitter on February 27th, 2012, "The real Vline, it's the real V line," and uploaded a photo.
In the photo, Nam Ji Hyun sat on black sofa, lifted her leg to post an uppercase V letter. The flexible long legs of Nam Ji Hyun who was wearing a tight white shirt attracted attention.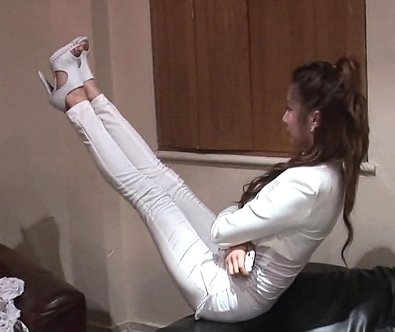 Netizens commented on the photos, "Why the legs of Nam Ji Hyun are so long?" "The white tight is very fit, the body is great," "Uppercase V, sense full mark" and so on.