The MBC's High Kick 3: Short Legs Counterattack will have the six actresses who are casted in the sitcom series on a challenge to change their usual image, and appear on a totally new image.
Yoon Yoo Seon, who had a graceful image, change 180° into a hot tempered woman after getting stress from the bankruptcy of her husband's company.
Park Ha Sun changes her image from an innocent, pure girl to a troublemaker teacher.
f(x) girl band member Krystal throws off her cute image she shown on stage, and plays the role of a boyish and easy-going student.
Baek Jin Hee plays the role of a young adult who are pressured by the interests of the student loan.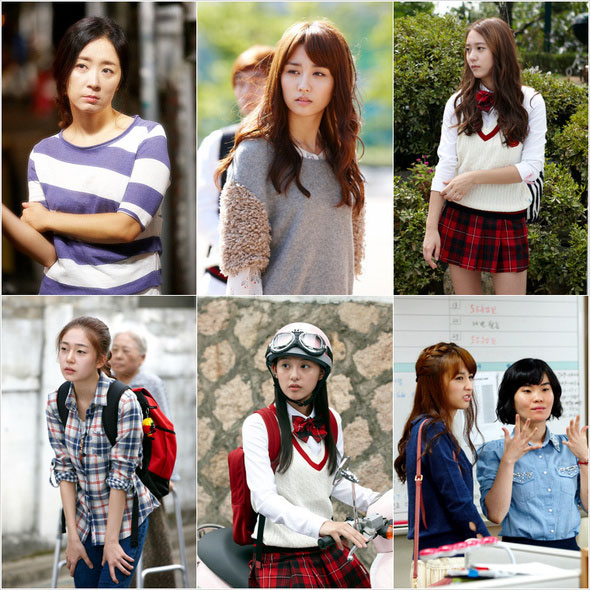 Kim Ji Won plays the role of Ha Sun's cousin, and shows off her charms as a High Kick Girl. Despite her pretty appearance, she fights against injustice with her high kicks.
The comedian Park Ji Sun is an arrogant English teacher of a high school. She always wears a cap to protect her sensitive skin.
A representative of High Kick 3 production company said, "The six actresses who appear on High Kick 3 are going through a major image transformation. Please look forward to their new images."
via StarNews