The introduction and description for roles and characters in SBS's Monday and Tuesday drama series A Thousand Days' Promise:
Park Ji Hyung (32) – played by Kim Rae Won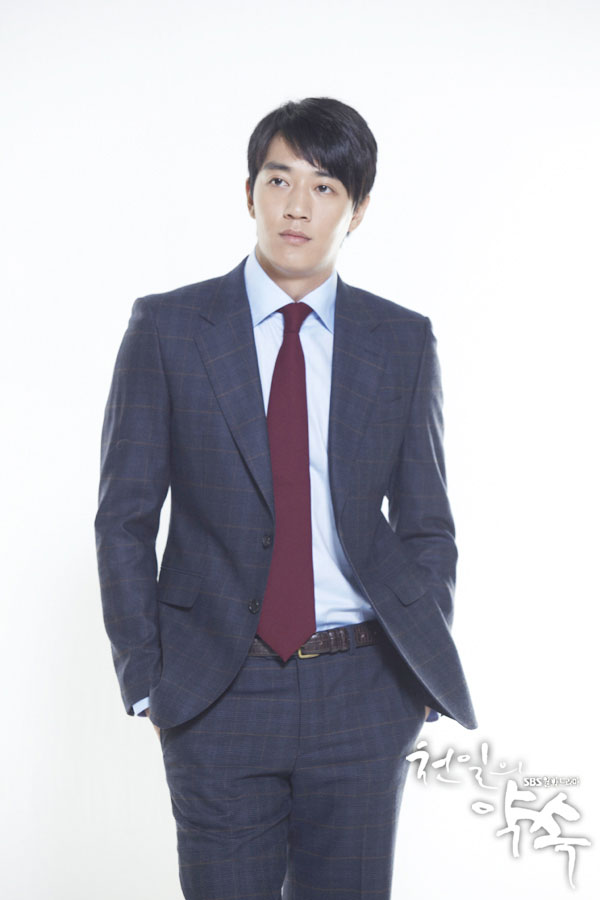 "I exist for you, born for you"
An architect, a friend of Jae Min. Have met Seo Yeon for several times when visiting Jae Min's home during high school days, had even bought her books and also went to movies with her several times. On the appearance, he treats her like a younger sister, but actually there is a delicate feeling fluctuation. As they're still small at the time, the difference of background becomes their obstacle, and that he is not certain about his feeling too, added with other reasons causing the relationship to remain at ambiguous state. When reaching the time to almost forget, will always receive the call at midnight, 2 or 3 times a year. During holiday, he meets with Jae Min and Seo Yeon a few times, when studying abroad they communicated via phone for several times, and that's all his contacts with Seo Yeon.
Lee Seo Yeon (30) – acted by Soo Ae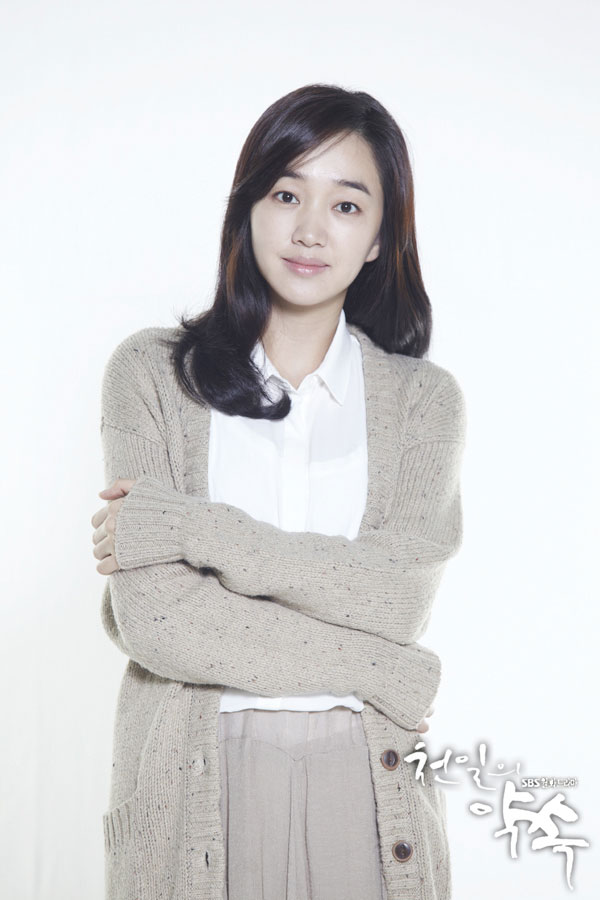 "I want to remember your look that slowly fade away"
Her father who is a electrical technical passed away due to electric shock when she was 5. One year later, her mother remarried and she grows up with her 3 years old brother Lee Moon Kwon in aunt's house. Although she is still small, but she who matured early knows that staying at kind aunt's place will give her trouble, and the anxiety about that fact that there is no other place for them to go other than this place has made her to become little adult too early. In order not to be the burden and hated family members, she has unconsciously developed a protective layer of cheerful and tolerance. Always feels that she has full responsibility for her younger brother, and is self-confident, honest, and hardworking. Because family members do not want to become a nuisance and the protection of their own unconscious form of color, cheerful, sense of service to arm themselves with the body. Unrequited love cousin Jae Min's high school classmate, Ji Hyung.
Jang Jae Min (32) – acted by Lee Sang Woo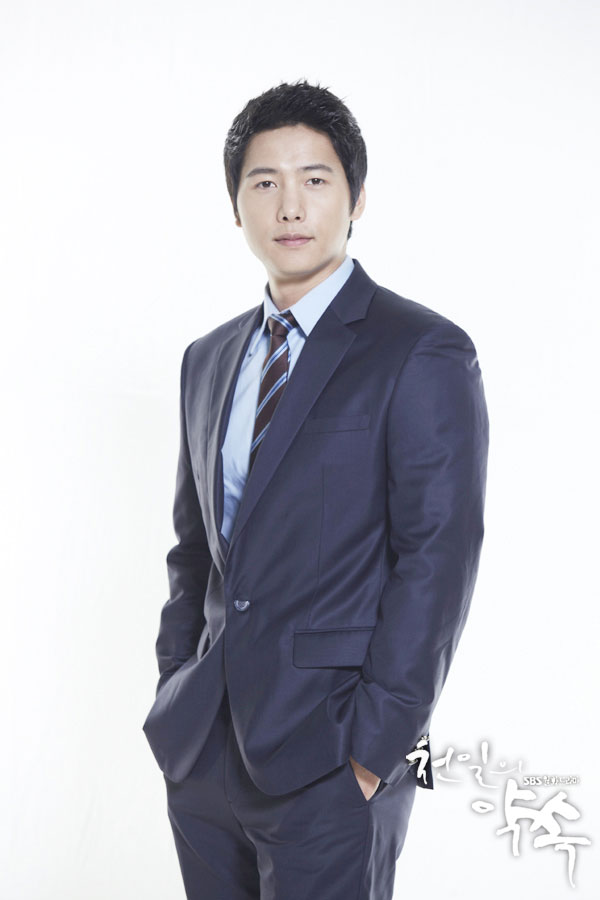 "Peaceful for the whole life, look forward to a transquil life"
Cousin of Seo Yeon and Moon Kwon. High class classmate of Park Ji Hyung. Was originally political correspondent, now change to work in the insurance company. When serving in the amry, break up with girlfriend whom he fell in love since days in the university, and has not been married till now. Give warm caring to Seo Yeon who lives in parents' house, becomes the person Seo Yeon depends on and her consultant. Because of a painful hurt, he does not have passion for woman and marriage. During rest days prefer to read books at home, library or garden.
Noh Hyang Ki (28) – played by Jung Yoo Mi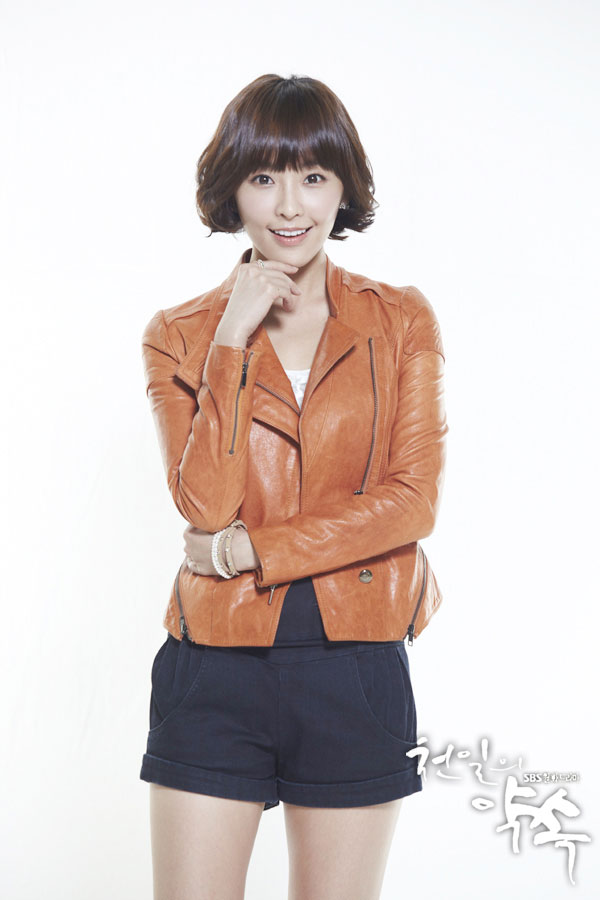 "Because loving Ji Hyung, so never has doubt on him"
Youngest daughter of Noh Hong Kil and Oh Hyun Ah. Naive and has no thinking, love Ji Hyung. In order to marry with Ji Hyung, she has never ever doubted him. In front of Ji Hyung, she does not have own views nor self-esteem.
Family of Director of Hospital
Park Chang Joo (62) – played by Im Chae Moo
Father of Park Ji Hyung. A talent that born at the poor family, and finished his study by relying of scholarship. Is a good friend with fellow medical student Noh Hong Kil from the university. The friendship has been continued for over 40 years. As he is a successful person origin from a poor background, he tends to be arrogant and liked to criticize, materialistic and power-hungry.
Kang Soo Jung (58) – played by Kim Hae Sook
Mother of Park Ji Hyung. A gynecologist. Her father is a English scholar, lives without worry by depending on grandfather who is in timber industry. A woman who uses unconditional love to walk towards the romantic dream of successful marriage. Because of her romanticism, she can understand the pure love of her son. Modest, respecting and caring for the others.
Family of Chairman
Noh Hong Kil (62) – played by Park Young Kyu
When 55 years old, he is upset by the death of his brother due to cancer, since then he starts to settle away most of inherited businesses, and then enjoy his life casually with traveling and exercising after retirement.
Oh Hyun Ah (58) – acting by Lee Mi Sook
Wife of Noh Hong Kil, a housewife for the whole life. When she is not in distress, she keeps learning something. Always suspicious of her husband, and basically always has a sense of unlucky. Does not concern about her kids, always take a negative view on everything.
Persons related to Lee Seo Yeon
Lee Moon Kwon (28) – played by Park Yoo Hwan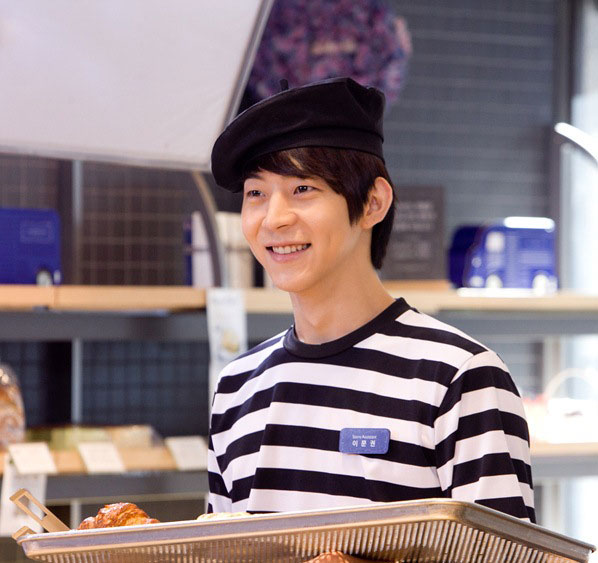 "As long as keep walking, happiness will be found"
Younger brother of Seo Yeon. Because of father's sudden death, have sticked together with his sister and help each others, with good relationship. Is person of optimistic, a big guy with sunny personality. Do lots of part time job to complete his university study. Now discharged from army and waiting for employment, while work part time at convenient store of Cha Dong Chul. In deep sadness after knowing his sister's illness of Alzheimer's disease.
Paternal aunt's husband (59) – acting by Yoo Seung Bong
Has a goldsmith shop for the mass. Personality of don't like to talk too much, coupled with not so sociable, he has became source of pressure for siblings that stay at his house. But he is also the first one who suggested to bring over Seo Yeon. Although he is not very cordial, but he treats them like his own children. Hardworking, honest, frugal, and deeply loving his wife.
Paternal aunt (59) – played by Oh Mi Yeon
Used to be a beautician. She opened own beauty salon after been a trainee, but turns to be housewife after a surgery for stomach cancer. Has strong strength, likes to gossip, optimistic, and is the lively head in the village. Kind-hearted, likes to cry. Although used to undergo cancer operation, but she starts to serve lonely elders once her body gets better.
Jang Myung Hee (34) – acting by Moon Jung Hee
Cousin of Seo Yeon. Inherits economy concept from father, while inherits talkative behavior from mother. At 10, when Seo Yeon's siblings joined the family, she mistakenly thought that she was mistreated. Although she is not bad hearted, but her words are sharp and blunt. And because she didn't manage to go into university, she is a little jealous of Seo Yeon who graduated from university.
Cha Dong Chul – played by Jung Joon
Cousin-in-law of Seo Yeon.