The scene of shaman who absorbs adversity receiving punishment is the scene for Han Ga In to shine in her acting.
In the 9th episode of The Moon that Embraces the Sun broadcast on February 1st, 2012, Wol (Han Ga In) touched the imperial body of king during the process of absorbing his bad luck, committed the grave crime.
On the day's program, the innocent Wol is wrongly accused of deliberately going near to Lee Hwon (Kim Soo Hyun) and is shut in the prison of Seongsucheong.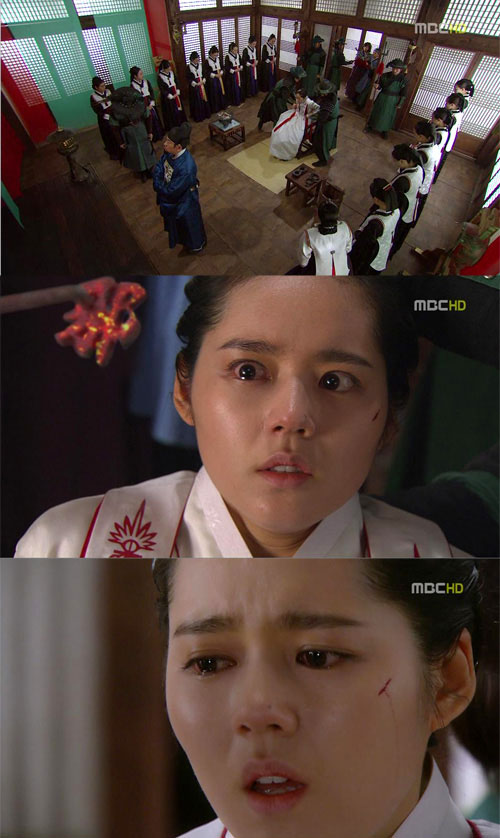 In the prison, Wol gets to know that she committed the crime and may be penalized, then Wol is facing with the crisis of been ironed with words on her face.
Later when the shaman Wol is penalized, Hyung Sun (Hyung Sun) appears to announce the order of Lee Hwon to cancel the punishment of Wol, and for Wol to continue her task of absorbing the adversity. The eyes of Wol who is tied to the bench are shedding tears, and the audience is also relieved.
In addition, Wol meets with her mother and princess Min Hwa (Nam Bo Ra) on the street, but does not recognize each other, making the audience feels anxious.
via MK