The ideal type of actress Kim Min Seo was revealed.
On March 5th, 2012, the official website of MBC drama The Moon Embracing the Sun published a short interview video clip of Kim Min Seo.
In the interview, Kim Min Seo was asked to choose her ideal type from the characters of Hwon (Kim Soo Hyun), Yang Myung (Jung Il Woo), Woon (Song Jae Rim), and Hyung Sun (Jung Eun Pyo) in the drama.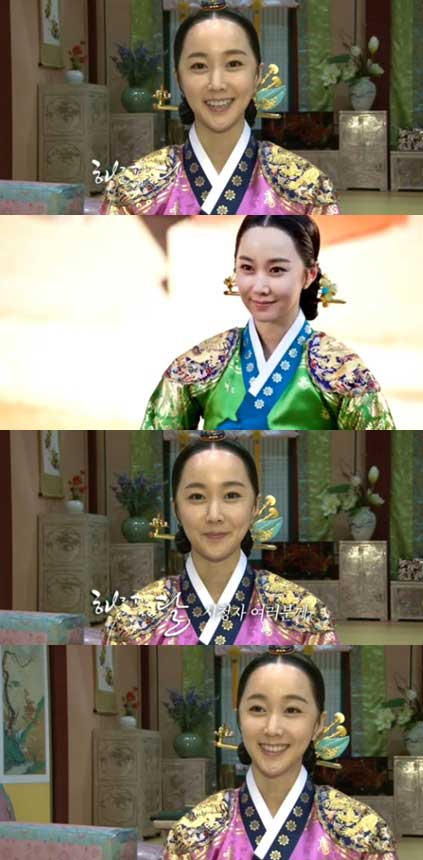 Kim Min Seo expressed her thoughts, "In the drama, no ​​matter what the top preference is to get the love of Hwon." She continued, "But in actual, from an objective point of view, Yang Myung is the closest to my ideal type."
Then, Kim Min Seo expressed that she will make every effort with the staff crews in the remaining 2 episodes to leave a good scenes for audience.
On the other hand, the TV series The Moon that Embraces the Sun comes to an end on March 8th, 2012.
via TVDaily