The popular singer Baek Ji Young who has earned the nickname of 'Queen of OST,' who used to sing OST for KBS2's IRIS, MBC's The Greatest Love, SBS' Secret Garden, KBS2's The Princess' Man and SBS' A Thousand Days' Promise, is singing an OST for SBS' Rooftop Prince as the 1st part of Rooftop Prince OST series.
The Rooftop Prince OST part 1 contains 4 tracks with 2 songs and 2 instrumental music tracks. The first song is sang by Baek Ji Young has the title of After a Long Time (한참 지나서). The song serves as the love marching song for Micky Park Yoochun and Han Ji Min.
Baek Ji Young said, "Because of the participation of Secret Garden music producer, and after reading the script I found that it's interesting and the story is very pleasant, so I choose to sing the OST confidently. Unlike other TV series, I'm very happy to be able to sing a touching and interesting drama OST."
The track of After a long Time is first featured in premiere episode 1 of Rooftop Prince broadcast on March 21st, 2012, and the track is officially released on March 22nd, 2012.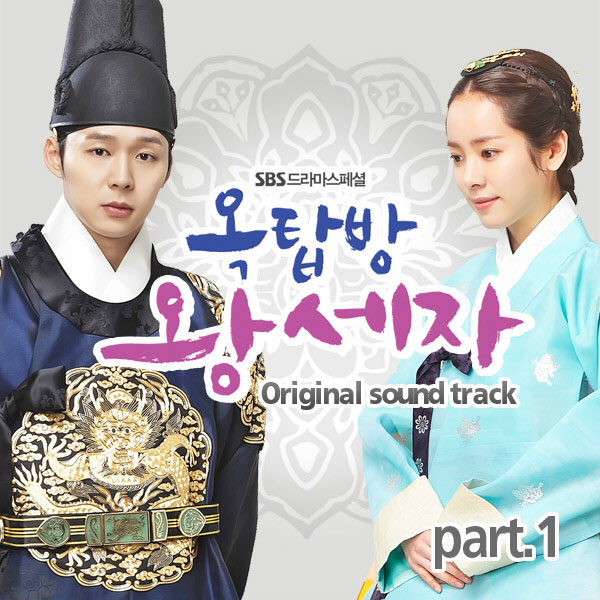 Rooftop Prince (옥탑방 왕세자) OST Part 1 Track List
After a Long Time (한참 지나서) – Baek Ji Young
Wound (상처) – Ali
After a Long Time (한참 지나서) – Instrumental
Wound (상처) – Instrumental
Listen to After a Long Time (한참 지나서) at YouTube.
After a Long Time (한참 지나서) Lyric
마주보며 나누던 얘기들 우리둘만 알았던 얘기들
지울수없나봐 버릴순없나봐 잊지못하나봐
오랜만에 둘러본 거리들
이길을 지날때면 좋아했던 기억이
자꾸 떠올라서 발길을 멈춘다
한참 지나서 나 지금여기 왔어
그때가 그리워서 모른체 살아도 생각나더라
그런 너라서 자꾸눈에 밟혀서
함께 보낸 시간들 추억들도 별처럼 쏟아지는데 넌 어떠니
행복해만 보이는 사람들
나만 혼자 외로이 남은 것만같아서
아닌 척해봐도 니생각이난다
한참지나서 나 지금여기 왔어
그때가 그리워서 모른체 살아도 생각나더라
그런 너라서 자꾸눈에 밟혀서
함께 보낸 시간들 추억들도 별처럼 쏟아지는데 눈물이나
여기서널 기다리면 볼수있을까
그땐말해줄수있을까 이런내 마음을
보고싶어서 더보고싶어져서
그런 나라서 난 너밖에 몰라서
너없이살다보니 모든게 후회로 가득하더라
니가없어서 허전한게 더 많아서
오늘도 발걸음은 이자리가 그리워 가지못하고 불러본다
After a Long Time (한참 지나서) Lyric Romanization
majubomyeo nanudeon yaegideul uridulman arat-deon yaegideul
ji-ul-su-eomnnabwah beoril-suneomnnabwah i-jjimothanabwah
oraen-mane du-lleobon georideul
igi-reul chinal-ttae-myeon chowahaet-deon giyeo-gi
jakku tteo-ollaseo bal-gi-reul meomchunda
han-cham chinaseo na chigeumyeo-gi wah-sseo
keuttae-ga keuriwoseo moreun-che sarado saenggannadeora
keureon neoraseo jakkunune balbhyeoseo
hamkke bonaen shi-gandeul chu-eokdeuldo byeolcheoreom ssodajineunde neon eotteon-i
haengbo-khae-man boineun saramdeul
naman honja wehroi nameun geonmankataseo
anin cheo-khaebwahdo nisaenggaginanda
han-chamjinaseo na chigeumyeo-gi wah-sseo
keuttae-ga keuriwoseo moreun-che sarado saenggannadeora
keureon neoraseo jakkunune balbhyeoseo
hamkke bonaen shi-gandeul chu-eokdeuldo byeolcheoreom ssodajineunde nun-mu-rina
yeo-giseoneol kidarimyeon bol-suisseul-kka
keuddaen-marhaejul-suisseul-kka ireonnae ma-eumeul
bogoshipeoseo deobogoshipeojyeoseo
keureon naraseo nan neobakke mollaseo
neo-yeobshisaldaboni modeunke huhwehro kadeukhadeora
ni-gae-opteoseo heojeonhanke deo manhaseo
oneuldo bal-keo-reumeun ijari-ga keuriwo kajimotha-go bu-lleobonda
After a Long Time (한참 지나서) Lyric English Translation
The words that we chat face to face, the words that only two of us knew
I cannot erase it, I cannot abandon it, I cannot forget it
Looking around the street after a long time
When I pass by the street, the fond memories
I keep recalled, stopping my footsteps
After a long time, I come here now
I miss you, even if I live on pretending not knowing you, but I keep recall
Because you, always appear in front of my eyes
The memories of the time we spent together rain down like stars, but where are you
People looks happy
Only me left to be alone
Even if I don't want to admit, but I think about you
After a long time, I come here now
I miss you, even if I live on pretending not knowing you, but I keep recall
Because you, always appear in front of my eyes
The memories of the time we spent together rain down like stars, but I shed tears
Can I see you if I wait here?
Can I tell you my heart then?
I miss you, I miss you even more
Because I am like this, I only know about you
The life without you, everything is filled with regrets
Because you are not here, I feel even more empty numerous times
Today, my steps are missing this place, I cannot move on, so I call for you