The two instructors at Kirin Arts High School, cold-blooded teacher Lee Kang Chul who is played by Kim Jung Tae, and dance teacher Hyun Ji Soo who is played by After School's Kahi, are dancing to the tune of Trouble Maker in episode 1 of KBS2 drama series Dream High 2.
Two persons are wearing brown-color outfits which resemble lovers' clothing, and they're at the center of discussion due to replication the Trouble Maker's hot steamy sexy dance.
Park Kahi is showing confident expression and sexy action, but Kim Jung Tae is showing rigidness, provoking laughter.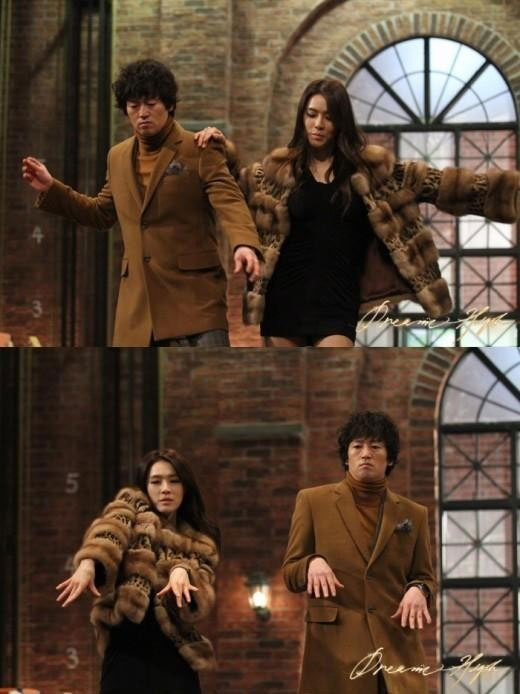 An official of the drama series revealed that in the recent shooting, even thought Kim Jung Tae felt a little awkward when performing the dance but he followed the lead of Kahi anyway to strive to familiar himself to dance choreography to complete the lively dance scene.
The cute performance that in contrast with his role in the drama who is very strict is arousing the laughter of the crews.