Ahn Jae Wook was giving a mobile phone to  junior actress Shin Da Eun.
On June 7th, 2012, Shin Da Eun tweeted a touching message on her Twitter account, "Our brother Ki Tae also proves himself as a superman who helps to solve others' problems in reality. He coolly bought me a mobile phone directly from the store. He is a gentleman. Ah, I want to tell the whole world, I respect Ahn Jae Wook (♡♡)." At the same time, she posted a photo.
In the photo, Shin Da Eun held a mobile phone and a note that wrote "I respect brother Ki Tae" on the one hand, and thumbed up her another hand to say "the best."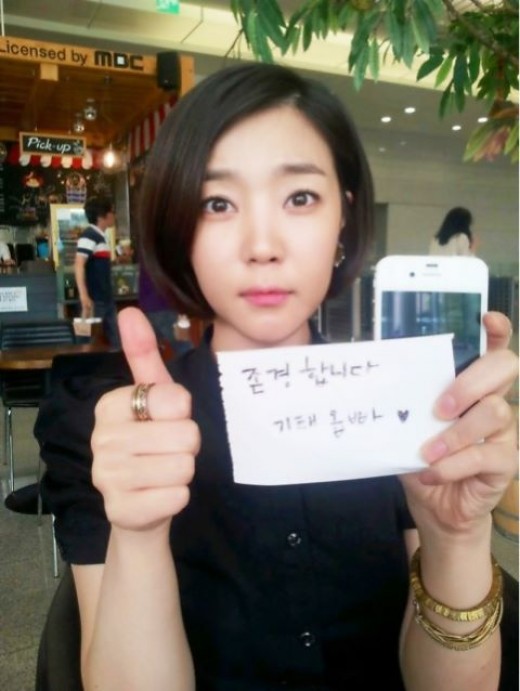 Earlier, Shin Da Eun tweeted on June 2nd, 2012 through her Twitter account that she lost her mobile phone, "I lost my mobile phone. I want to take it out to view. The mobile phone has been taken away by bad guy. Weekend also cannot call through, why want to treat me like this?"
Netizens reponded, "Kang Ki Tae is different from the crowd," "Ahn Jae Wook has moral principle," "Wow, really is a gentleman," "Like brother and sister in reality," and so on.
Ahn Jae Wook and Shin Da Eun are starring in MBC Monday and Tuesday drama "Lights and Shadows" as brother and sister.
via TVDaily