Actress Ahn Sun Young is getting too intimate with Kim Soo Hyun who is starring in MBC The Moon that Embraces the Sun.
On February 1st, 2012, Ahn Sun Young uploaded a photo through her Twitter and tweeted, "Compared to The Moon that Embraces the Sun, want to show off the intimate photo with Your Majesty again. Can't sleep because of Your Majestry~~"
In the photo, the two persons smiled for the camera. The casual wear and sculpture-like appearance of Kim Soo Hyun is striking.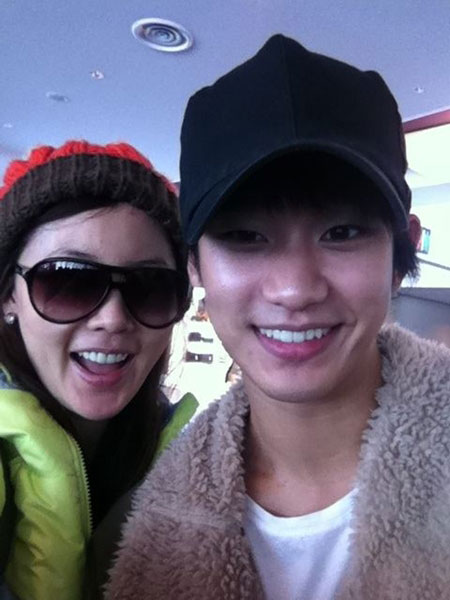 Netizens said "I really envy, really," "Kim Soo Hyun's face is really small" and so on.