The appearance of Jang Shil and Lee Hwon of The Moon Embracing the Sun in Dream High has become a discussion topic.
Recently, the fact of Jang Shil (Bae Noo Ri) and Lee Hwon (Kim Soo Hyun) were starring in KBS2TV drama Dream High was revealed, attracting the attention of many people.
After the initial broadcast, while the popularity is increasing, The Moon that Embraces the Sun has also became center of attention, and now the previous projects of the actors in the drama have also been discovered by the netizens.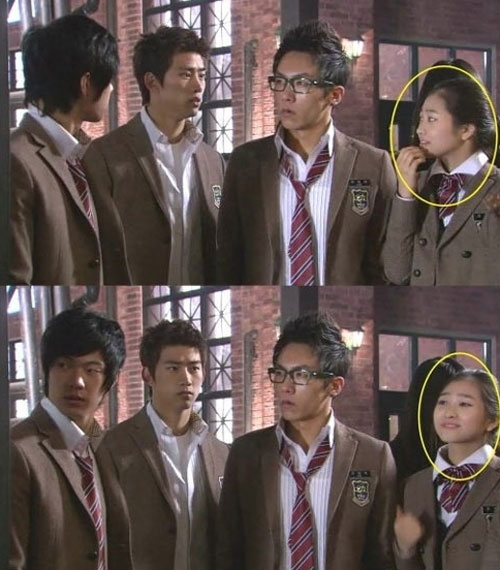 Bae Noo Ri was starring in Dream High and playing a role of high school student who is envy while looking at Kim Soo Hyun and Suzy dancing together. At that time, Bae Noo Ri was tying up her hair, and displayed her innocent childish side among the many students.
On the other hand, the episode 12 of The Moon that Embraces the Sun has been highly anticipated after Hwon painfully confesses to Wol in the preview.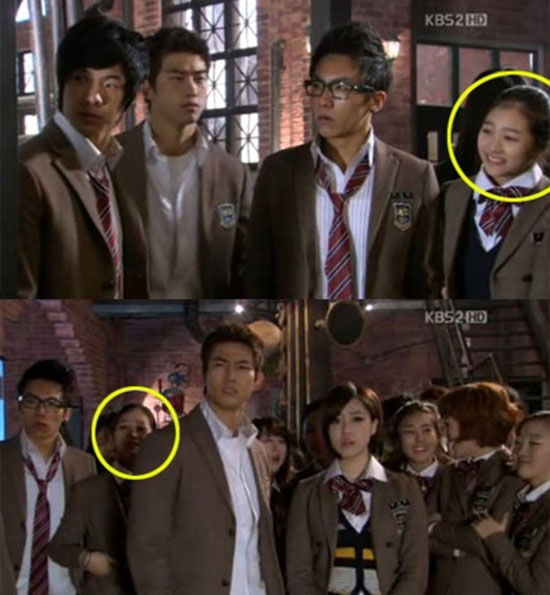 via Seoul Daily