In episode 6th of MBC's High Kick! 3: Counterattack of the Short Leg aired on September 27th, 2011, Baek Jin Hee is exposing her underwear and buttock, drawing ire from the viewers.
In the scene, Baek Jin Hee is living in Yoon Kye Sang's house and she was sitting on the stool in the toilet. Ahn Nae Sang who discovered a tunnel under the house was drilling a hole that reached the toilet, and Baek Jin Hee's butt was drilled and was hurt. After knowing the incident, his wife Yoon Yoo Sun pulls up Baek Jin Hee's dress to reveal Baek Jin Hee's underwear from behind, and continued to pull down Baek Jin Hee's underwear in order to check on the injury.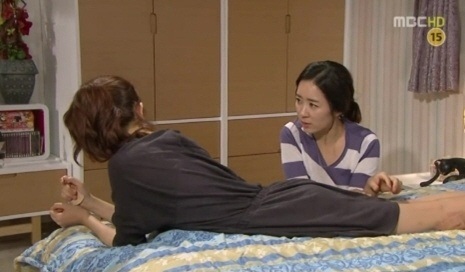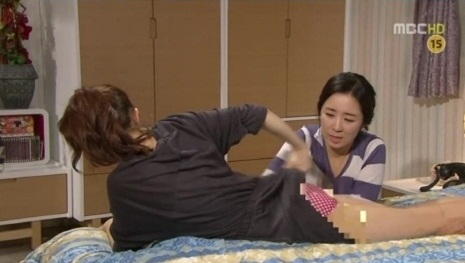 Even though the Baek Jin Hee's buttock has been obfuscated, but the panties can be clearly seen and explicit. The scene was much criticized by viewers, who said that the sitcom was broadcast during a time period when whole families watch the TV, and is therefore inappropriate.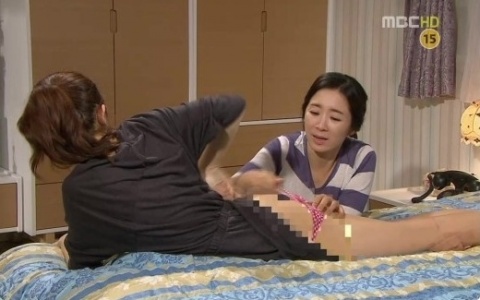 The High Kick 3 production team explained that Baek Jin Hee was actually wearing something underneath for protection, but the buzz and controversy does not appear to cold down.