The actresses in KBS2 TV Wednesday and Thursday drama Man From the Equator, Lee Bo Young and Im Jung Eun explained their viewpoint on love, attracting people's attention.
The actress for the role of Han Ji Won who is the first love of Kim Sun Woo (Uhm Tae Woong) and Lee Jang Il (Lee Joon Hyuk), Lee Bo Young showed an embarrassing expression when asked by reporters about first love.
On April 5th, 2012, at the press conference of Man From the Equator held at the set at Pyeongtaek, Gyeonggi province, Lee Bo Young answered the question on first love, "First love? Girls does not seem to remember well their first love interest. I do not remember who is the fist one I loved." She laughed and said, "The last love is critical to me."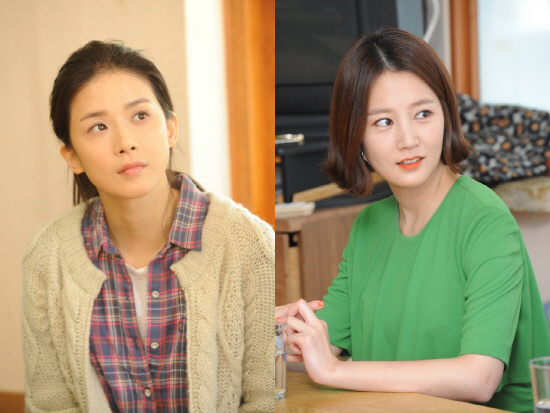 Im Jung Eun who attended together confessed, "I actually obsessed with the man during courtship." In the drama, Im Jung Eun is playing the role of Choi Soo Mi who feels lonely since born. She said, "Tend to obsess about man. Usually will call a lot. Used to talk overnight without sleeping, and came personally to the house."
Meanwhile, every time Uhm Tae Woong appears in Man From the Equator which advertised as revenge melodrama, the plot is full of suspense, attracting the audience's attention. The episode 5 broadcast on April 4th, 2012 depicts Sun Woo (Uhm Tae Woong) lost his memory and stays together with Jang Il (Lee Joon Hyuk), achieving national viewership ratings of more than 10%.
via Chosun