On March 22nd, 2012, Ha Ji-won uploaded an adorable photo of herself in spoiling to Me2Day account, attracting everyone's attention.
Accompanied the photo, she wrote in North Korean language, "Comrades, have you watched he premiere? Don't be too nervous, if you understand me, I am a girl like magnolia."
Then, she afraid that people may not understand the meaning of North Korean dialect, and she used South Korean language to explain the word of 'nervous' she used. She also said, "Hang Ah is also in the process of learning, and slowly learned a lot of new terms. In future will tell you, hope everybody can continue to pay attention."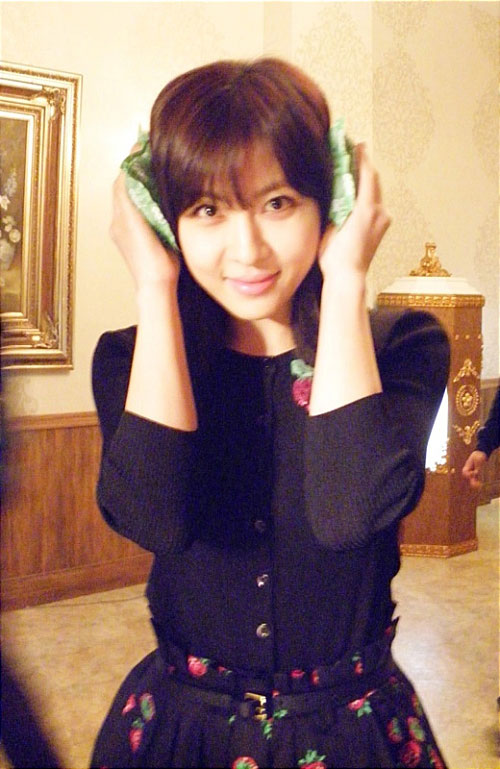 In the photo, Ha Ji Won was wearing a black shirt coupled with fine pleated dress, giving the girl next door cute feeling.
Netizens have also said that she was deeply fascinated, and they are liking the new drama The King 2 Hearts.