The member of Wonder Girls Korean pop girl group, Yenny Park (Yeeun), debuted as a cameo guest star in episode 9 of KBS 2TV's Dream High 2 broadcast on February 27th, 2012, and sang a song in it, the wonderful song touched Wondportfolio Wonder Gilrs members of the Arts En broadcast yesterday, the KBS 2TV "Dream High 2" Section 9 focus on guest appearances on stage and sing a wonderful song touched many audience.
The teacher of Hye Sung (Kang So Ra), Ahn Tae Hyun (Choi Yeo Jin), is feeling guilty after hurting Hye Sung previously causing her dream to be shattered. She decides to help Hye Sung to reenter the path of music. Ahn Tae Hyun sends the self-composed song of Hye Sung to TV station, giving her the chance to participate in the broadcast. The radio DJ Yeeun calls Hye Sun saying that she would like to sing her song, and then sing the Hye Sung's self-composed song of "Hello to Myself."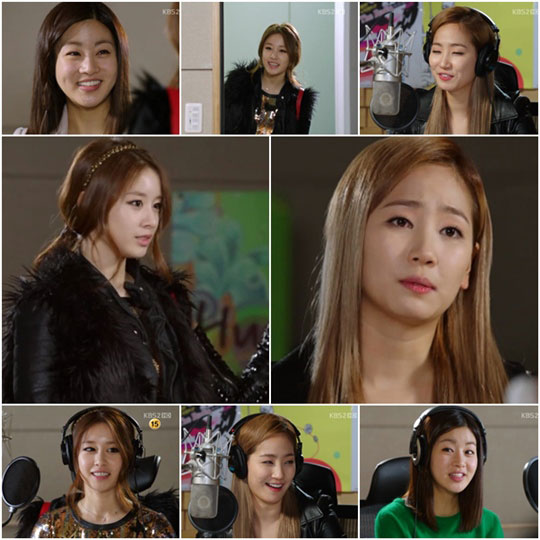 Hye Sung participates in the broadcast program with Lien in the end, Yeeun couldn't help but praises the song of Hye Sung, and expresses the hope that the song can be included in her new album. And, Hye Sung also rediscovers her dream, hoping to become a successful composer.
via TVDaily