Korean drama The Moon that Embraces the Sun concluded with the high ratings of 42.2%. The drama becomes an unforgettable film in the first half on 2012 by virtue of stormy charm of Kim Soo Hyun, excellent performance of child actors that let people hopes the lead characters won't grown up, and thrilling soundtracks that sweeping the music charts. But the rigid acting of heroine, Han Ga In, has been criticized by netizens as 'the only regret' of the drama.
The drama has been well received right from the beginning of broadcast, the excellent acting by the child stars who played the childhood roles of lead characters impressed the audience. As such after the adult actors debuted, they faced the even more stringent scrutiny by the audience. Yeon Woo who was played by Han Ga In, won the love of the king and Prince Yang Myung in the drama, but in reality, Han Ga In is suffering from criticism from the audience, given the failed evaluation that she only knows how to 'eyes wide open in whatever emotional state.' And there was even netizens who proposed, "Change the actress, this drama will be better." Han Ga In would probably feels that her eyes are very innocent.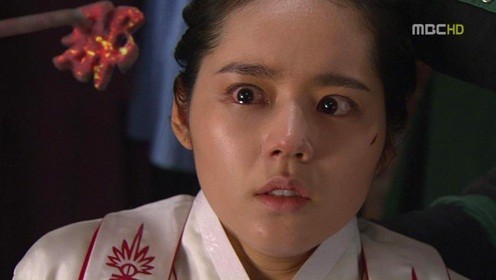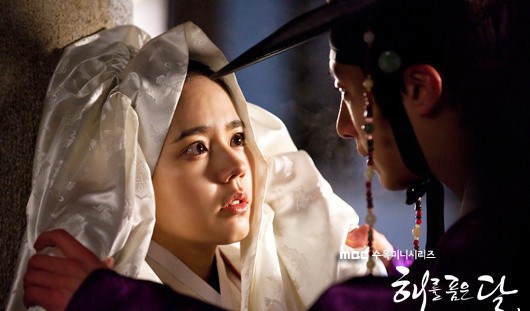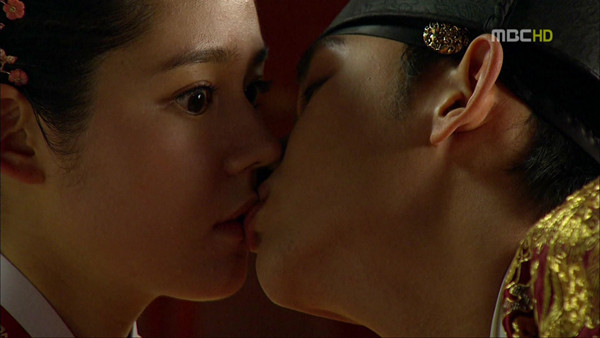 In addition to attracting the vision of audience, The Moon that Embraces the Sun is also the king of 'attracting money,' with tens of billion South Korean won revenue from advertising income and copyright royalty from exporting the drama to Japan, Thailand, Hong Kong, Singapore, Malaysia, Indonesia and other countries.