The photo os T-ara's Eunjung was made public, once again attracting people's attention.
On the morning of December 13th, 2011, the agency of Tara's Ham Eun Jung published the photos of her sleeping taken during the gap between filming in general programming channel JTBC weekend drama Queen Insoo.
On the photos, Eun Jae was sleeping holding the script after practicing the script in the car. As she was shooting the historical drama, so the look of Eun Jung sleeping while wearing hanbok and putting up her hair was funny.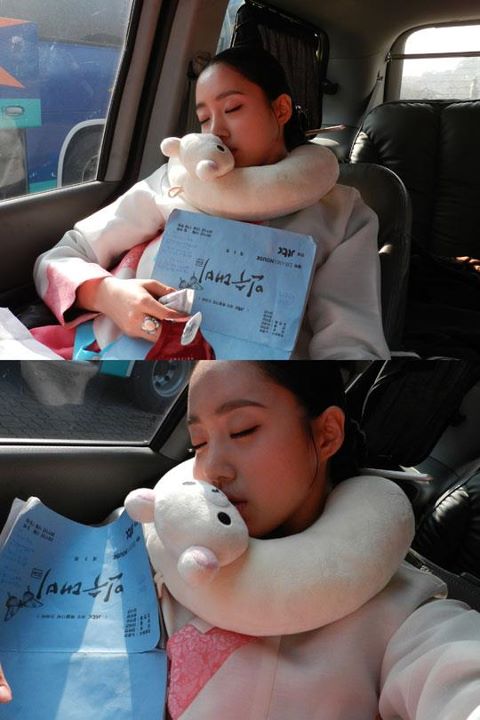 After seeing the photos, netizens said, "Inside the dream also can practice script," "Is the photos took sitting beside," "As long as there is neck pillow, seemingly she can sleep anywhere and anytime" and other reactions.
The official of brokerage company said, "There were many humiliating photos of Eunjung sleeping previously, but this kind of sleeping method, you definitely have not seen." And added: "But this time the broker and designer have no choice but to shoot the sleeping image of Eunjung."
In addition, Eun Jung is playing the role of Young Queen Insoo, who is played by Chae Si Ra, and she perfectly portrayed the role of ambitious although the age is still young.
via TVDaily