On April 13th, 2012, SBS released a behind the scene video clip of "Rooftop Prince" with the title of "Keep smiling with Crown Prince".
In the video clip, the lead actors in the series "Rooftop Prince", JYJ's Micky Yoo Chun, Han Ji Min, Jung Yoo Mi, Lee Tae Sung, and the gang of three, namely Choi Woo Shik, Jung Suk Won and Lee Min Ho were seen filming the drama together happily, where they laughed during the filming, spreading "happy virus" among viewers.
Netizens commented on the video, "I also laugh seeing everybody laughed so happily," "The atmosphere on the scene was really great," "By just looking at them, I will smile, they're such a lovely actors," "I smile because of them," and so on.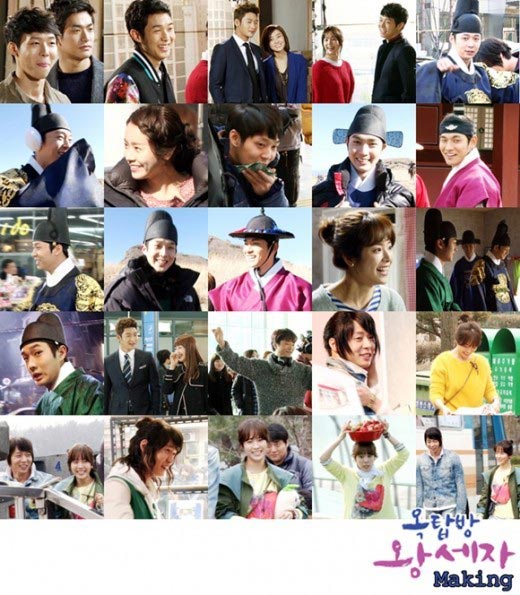 Watch the Rooftop Prince behind the scene video that makes you smiling: