The production team of MBC said that the acting of child actors is making significant contribution to the viewership ratings.
The premiere of The Moon that Embraces the Sun debuted on January 4th, 2012 achieved the rating of 18%, which is a high ratings which is rarely seen recently. Subsequently, the second episode gained the rating of 19.9%, and the drama now has a high chance of exceeding 20% ratings mark.
The acting of Yeo Jin Goo, Kim Yoo Jung, Lee Min Ho and other child actors is widely praised as playing the locomotive role of achieving high ratings.
An official of The Moon that Embraces the Sun said that they received a lot of praises on the acting of the children. In particularly, the love tragedy of Hwon, Yeon Woo and Yang Myung is starting on January 11th, 2012. The child actors expressed, "With the progress of the plot, in order not to let adult actors have linking up problem when filming, they will work harder," conveying the atmosphere at shooting venue.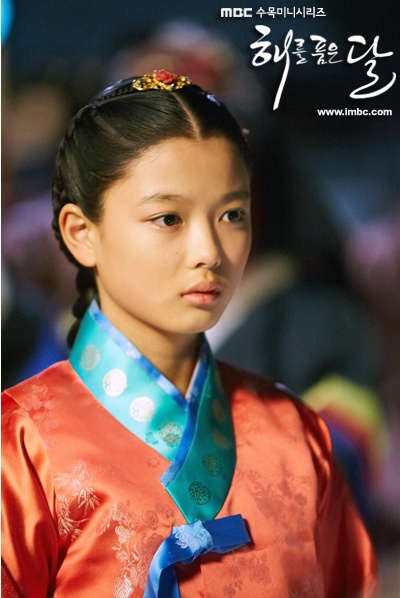 Actress Han Ga In who plays the role of adult Yeon Woo also praised the acting of young crown prince Yeo Jin Goo as emotional and touching during interview.
In January 11th's episode, the love line of Lee Hwon and Yeon Woo whose feelings to each other cannot be hidden anymore officially starts. At the same time, the triangular relationship of Hwon's half brother Yang Myung with Hwon and Yeon Woo will also be staged, and the shadow of tragedy for Yeon Woo's family also revealed.
via Osen