The "flower boy gang of four" in The Moon Embracing the Sun is gathering together again.
The child actors in The Moon that Embraces the Sun, Yeo Jin Goo, Lee Min Ho, Lee Won Geun and Lim Si Wan reunited for the first time since the end of their filming in The Moon that Embraces the Sun for a photoshoot for the spread of High Cut magazine.
In the pictorial, they get rid of their hanbok.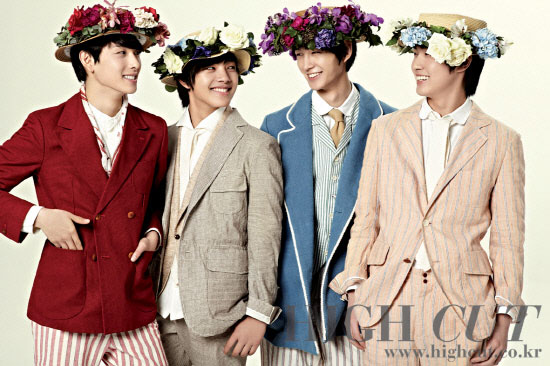 Their smiles can be seen everywhere, with the flowers crown, their attires are resembling the F4 of Boys Over Flowers.
The pictorial photos are included in volume 70 of High Cut magazine to release on February 2nd, 2012.