The first OST (original soundtrack) of JTBC drama series Queen Insoo is released on December 23rd, 2011. The song tile for Queen Insoo OST part 1 is romanized as "Chool", which literally translated as "Stand," "Rise" or "Go Out."
Chool is sang by Lisa (리사), whose full name is Jung Hee Seon (정희선). The OST is produced, written and composed personally by Sung-Hwan (성환), who is behind the popular OST such as King of Baking, Kim Takgu and My Name is Kim Sam Soon.
The lyric of the song depicts the sad and moving fate of Queen Insoo who gave up love for power, and remained strong despite suffering hardships.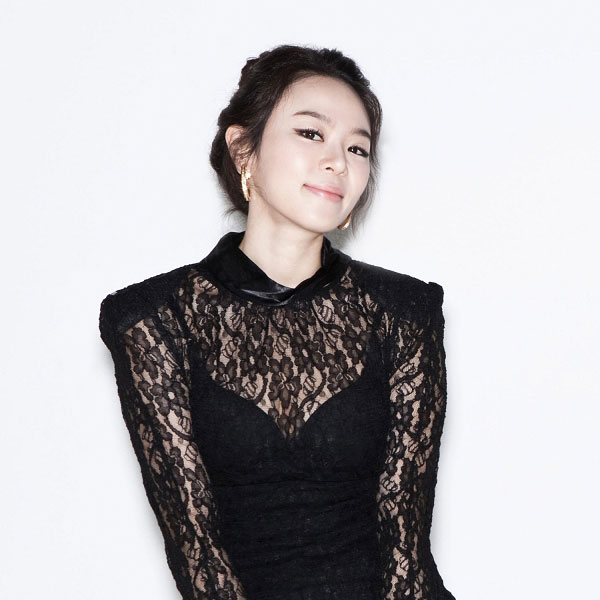 Queen Insoo (인수대비) OST Part 1
Chool (출[出]) – Lisa
Listen to Chool (출[出]) at YouTube.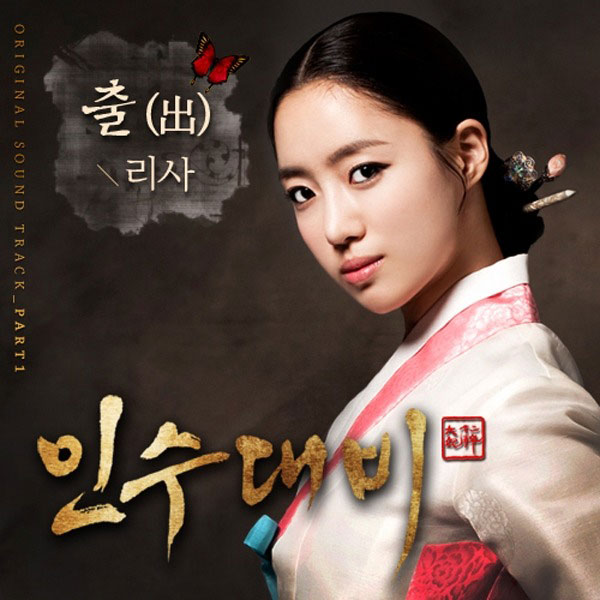 Chool (출[出]) Korean Lyric (with Romanization Pronunciation)
저 하늘에 별빛을 속여 밤을 채운다
jeo haneul-e byeolbich-eul sog-yeo bam-eul chaeunda
내 가슴이 숨쉴수 있도록
nae gaseum-i sumswilsu issdolog
시들은 꽃들을 모아
sideul-eun kkochdeul-eul moa
눈물 덜어내고 내도
nunmul deol-eonaego naedo
내가슴은 머물곳 없다
naegaseum-eun meomulgos eobsda
미련했던 나의 눈물아
milyeonhaessdeon naui nunmul-a
가질수도 없던 바램아
gajilsudo eobsdeon balaem-a
돌아올수 없는 새벽을
dol-aolsu eobsneun saebyeog-eul
애써 잡으려 하나
aesseo jab-eulyeo hana
살아있는 동안 나를 삼키고
sal-aissneun dong-an naleul samkigo
하늘위에 뭍힌 삶을 찾는다
haneul-wie muthin salm-eul chajneunda
저 하늘에 별빛을 속여 밤을 채운다
jeo haneul-e byeolbich-eul sog-yeo bam-eul chaeunda
내 가슴이 숨쉴수 있도록
nae gaseum-i sumswilsu issdolog
시들은 꽃들을 모아
sideul-eun kkochdeul-eul moa
눈물 덜어내고 내도
nunmul deol-eonaego naedo
내가슴은 머물곳 없다
naegaseum-eun meomulgos eobsda
사랑했던 날들위로 떨어지는
salanghaessdeon naldeul-wilo tteol-eojineun
별을 보며 빗물속에 나를 맡긴다
byeol-eul bomyeo bismulsog-e naleul matginda
사랑한단 말도 날위한 거짓말도
salanghandan maldo nal-wihan geojismaldo
침묵속에 부서버린 가슴아
chimmugsog-e buseobeolin gaseum-a
내사랑을 달빛에 띄워 잠을재운다
naesalang-eul dalbich-e ttuiwo jam-euljaeunda
내가슴이 찾을수 없도록
naegaseum-i chaj-eulsu eobsdolog d
다시는 볼수 없다고
asineun bolsu eobsdago
맘을 덜어내고 내도
mam-eul deol-eonaego naedo
한 사랑도 가질수 없다
han salangdo gajilsu eobsda
Chool (출[出]) Lyric English Translation
I lie to the starlight in the sky that fills the night
So that my heart can breath and rest
I gather the withered flowers
And pour out my tears
But my heart still has no place to stay
My foolish tears
My hopes that impossible to achieve
The dawn that can never return
I strive to hold onto it
While I live, I push myself down
To look for a life that is up in the sky
I lie to the starlight in the sky that fills the night
So that my heart can breath and rest
I gather the withered flowers
And pour out my tears
But my heart still has no place to stay
Falling over the days we used to love
I leave myself watching the stars in the rain
Still saying the lie that I love you
Crumbles in my heart silently
I give my love to the moonlight and put it to sleep
So that my heart cannot be found
I tell myself I cannot see you again
And I pour out my heart but
I cannot have a single love