In the 13th episode of Glory Jane (Man of Honor / Young Love Jae In) broacast on November 23rd, 2011, Park Min Young is drunk and is carried on the back of Chun Jung Myung.
Gentlemanliness
The "dating on the back" of Chun Jung Myung and Park Min Young has the chance to carry out because in the drama, Kim Young Kwang has to carry the drunk Yoon Jae In back to home. The incident that caused Yoon Jae In to drunk, coupled with the inner heart of Young Kwang who carries Jae In on the back to go home, the "1mm love line" between them that is eager but cannot be achieved is letting viewers moved again.
This set of scenes was shot on November 18th, 2011 in a studio in Anseong city in Gyeonggi Province. Among them, while shooting the "dating on the back," Park Min Young and Chun Jung Myung managed to film in one time successfully without NG. Once the shooting started, Chun Jung Myung gently carried Park Min Young on the back, and completely plunged into the feeling of the role. And Park Min Young is interpreting the appearance of drunk, closely rely on the back of Chun Jung Myung, achieving the love scene that is touching.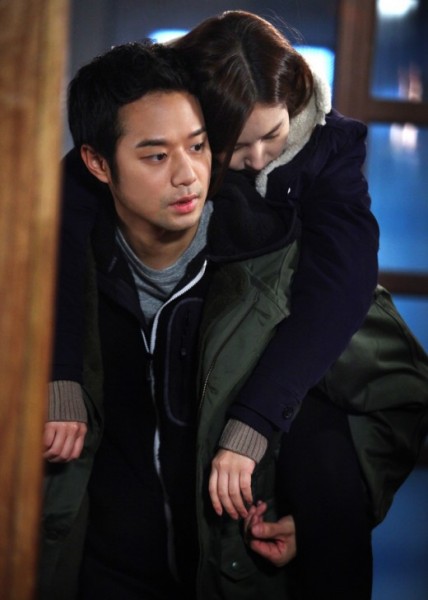 In particularly when Chun Jung Myung was carrying Park Min Young on the back, in order to minimize the unnecessary physical contact, he held the fist when bending the wrist, showing the gentlemanliness, and got the reputation of "maternal-fetal gentleman" (i.e. "born gentleman"). In the process even ownself is a little inconvenient, but Chun Jung Myung was trying his best to take care of Park Min Young when acting together, so the shooting can proceed smoothly.
At the end of episode 12, the scene where Park Goon Ja cried after knowing the real identity of Jae In also indicates that the "storm" is coming. Park Goon Ja who strongly believes that husband Kim In Bae cruelly abandoned Jae In, is working hard to avoid all adorable moves of Jae In with guilt and sorry feeling. And how is Goon Ja going to treat Jae In, and whether Jae In will understand her own identity, is giving a huge question to viewers.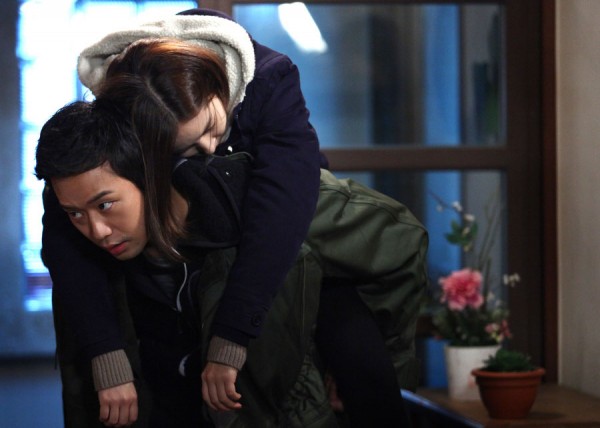 via TVReport