The cute actor Chun Jung Myung is transforming into a macho man, attracting female attention.
In the episode 11 of KBS2 TV Wednesday and Thursday drama Glory Jane (aka Young Love Jae In), Chun Jung Myung is entering to the sauna bath room in order to gain the flavor of Chairman Son Chang Min.
On the day, Chun Jung Myung was using a white towel to roll up to be a "sheep head," slightly revealed his macho and robust upper body muscles, attracting viewers' attention. Thus far, it's hard to see the cute appearance of Chun Jung Myung, the female viewers already infected with "Young Kwang disease." At the same time, the cheeky smile of Chun Jung Myung also aroused the their warm smile.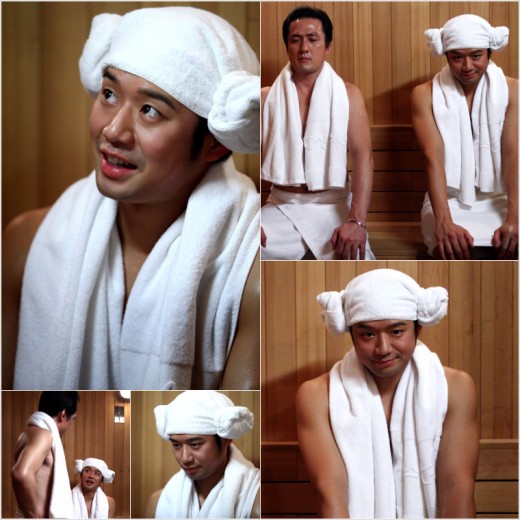 Viewers who watched the show said, "My 'Glory Disease' has been deepen," "Am shocked on such a cute appearance of Chun Jung Myung," "The sheep head with two round knots is very cute," and other enthusiastic responses.
Producer said, "In order to perfectly portray the role of Young Kwang, this time Chun Jung Myung was calmingly shaping a variety of expressions, especially at the shooting venue, always gave motivation to the staff crews with his happiness. The future style of Chun Jung Myung which is cute, slick, and warm, is worthy of expectations."
On the other hand, at the end of the day's episode, the drunken Chun Jung Myung told Park Min Young (who plays the role of Yoon Jae In), "Because of you, I am like crazy," confessing his feeling that cannot be hidden, and as such their relationship is officially started, further increase the audience's expectations.
via Nate