The member of CN Blue pop boy band Kang Min Hyuk is adhering to code of brotherhood.
Kang Min Hyuk participated the production press conference for KBS2 weekend drama My Husband Has a Family that was held at afternoon 2pm of February 21st, 2012 at Seoul despite his busy national tour schedule in Japan, attracting attention.
In the press conference, Kang Min Hyuk sticked to the position of the actors, displaying his identity as actor.
In this regard, the person in charge of his management agency said, "Kang Min Hyuk who stays in Japan specially flied back to South Korea on the morning of the day just for the press conference. Although very busy, but he expressed that he must participates." He continued, "Kang Min Hyuk took the flight at 4.30pm later in the day to fly to Japan, to participate in the performance held in Tokyo at 7:30pm."
On the day, Kang Min Hyuk said, "I am playing the role of Cha Se Gwang who is the younger brother of Kim Nam Joo. Although it's a playboy role, but will show the side of more handsome and hardworking."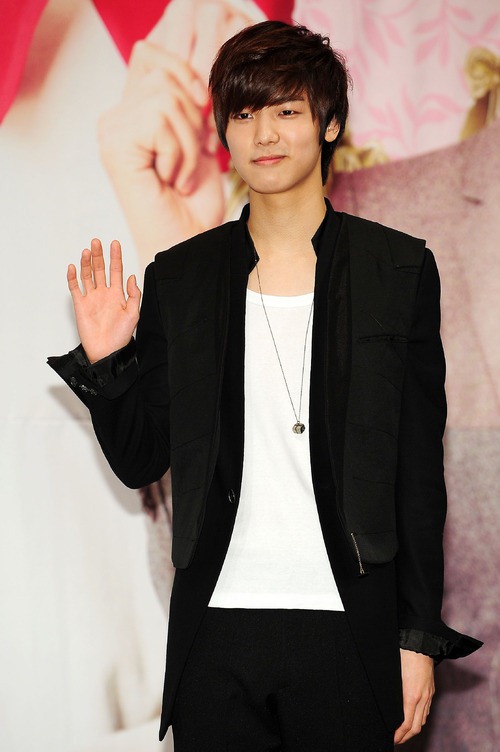 In addition, My Husband Got a Family tells the unbelievable interesting story that happens at in-law's house after the marriage of strong woman Cha Yoon Hee (Kim Nam Joo) and perfectionist surgeon Bang Gwi Nam (Yoo Joon Sang). The drama will premiere on the February 25th, 2012.
via Heraldm