The detailed information of the leading cast members of KBS2 drama series Dream High 2 in comparative chart format was made public.
In late February 2012, on a community bulletin board, a photo with the title of "The collating information of lead casts of Dream High 2" was published.
In the photo, various information of the cast members was shared in a chart format. Among the information listed sequentially is age, public awareness, singing ability, debut date, acting skill, height, and weight of Jung Jinwoon, Kang Sora, Park Jiyeon, Hyorin, Park Seo Joon, JB and etc.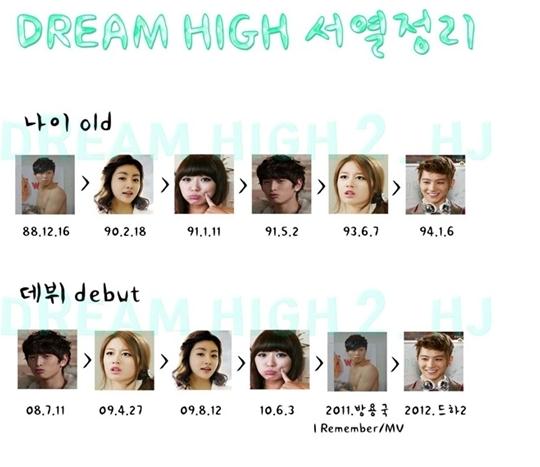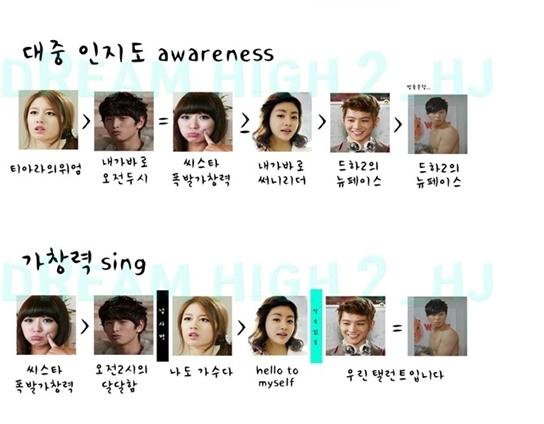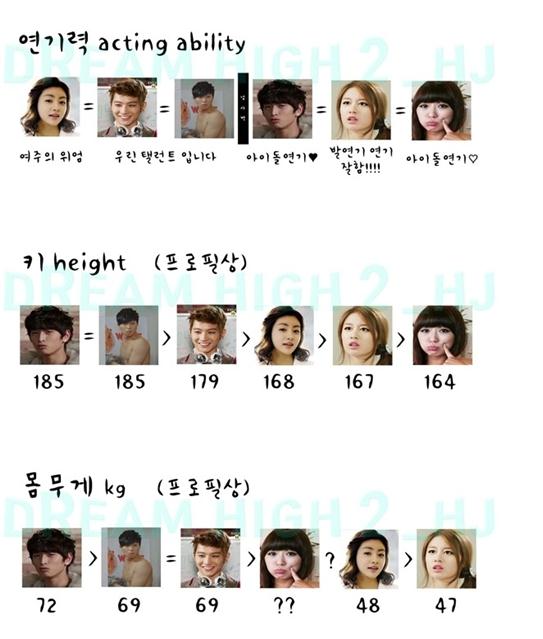 Netizens who saw the photo said, "Very great," "Jung Jinwoon is the tallest," "The singing of Hyorin is really good" and so on.
via Newsen