Uhm Tae Woong and Lee Bo Young kissed again after 13 years.
In the episode 14 of "Man From the Equator" aired on May 3rd, 2012, Uhm Tae Woong and Lee Bo Young confirm the feelings to each other, and stage a passionate kiss.
The two persons who have gone through suffering and trials finally walk together. They hug and kiss. The kiss is not just a simple lip-lock, but a deep kiss with full of passion and emotions. Viewers were even shocked by the kiss. Viewers said, "The kiss is too affectionate," "This kiss is enough to feel the love between them," "So touch watching them" and so on.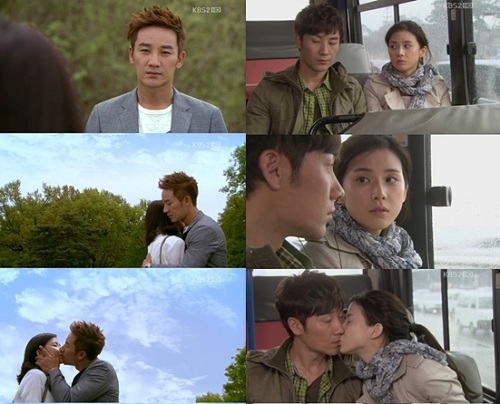 This is not the first time they kiss in the drama series. In the episode 8 aired on April 12th, 2012, they used to have a gentle kiss on the bus, which seemed to be very newbie. And the deep kiss after 13 years is mature by a lot.