Actress Kang So Ra received the high-profile attention due to starring in KBS 2TV drama series Dream High 2, which has become the growth opportunity for one step closer toward becoming professional actress.
Kang So Ra played the role of optimist girl Shin Hae Sung in Dream High 2, who is dreaming of becoming a singer. This was also the first time she played the leading role. In order to perfectly portray the characteristic of possessing strength in both singing and dancing of arts school student, she has put in a lot of efforts. "Director asked me to relax, and we even went to concert of Leessang together, I also watched Super Junior's concert, I also very like musical theater, these gave me a lot of inspiration. Although the role I played is dreaming of becoming a singer, but is not good in singing, so I did not bother to practice singing."
Viewership ratings of the drama is not satisfactory, fortunately has a wonderful atmosphere
In the drama, Kang So Ra is joining 2AM member Jung Jinwoon, JB, T-ara member Jiyeon, After School member Kahi, Park Jin Young and other singers. Comparing with other drama she previously starred in, this drama mainly comprised of rookie actors. "Firstly, grateful that the drama can completed successfully, most importantly is the good memories that were produced with these friends. Although they're singers, but did not appear jerky in acting, and are also very talented, very consistent with the atmosphere of the whole drama."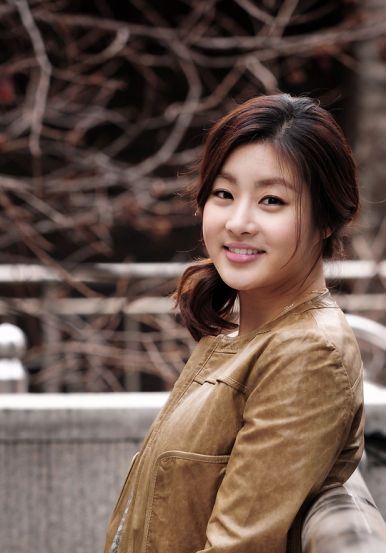 The drama also has a distinctive joyous atmosphere that is different from other dramas because of similar age of cast members. "The atmosphere on the set was very active, undisciplined, and even slightly noisy, the director used to get angry, Jung Jin Woon was very active." However, Dream High 2 was not always sailing smoothly. Because the audience ratings were not as high as previous season, the cast members felt tremendous pressure. "Although the ratings were not very good, but we did not lose our morale, but always felt sorry to the staff crews. If the ratings were good, everybody would put in more efforts, as a lead actress, I do have some sense of responsibility."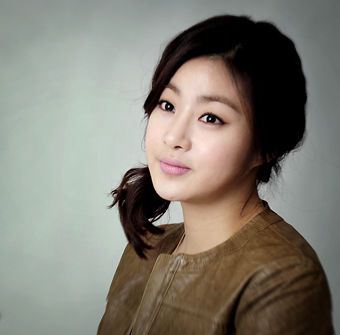 Acting been questioned is very hurt
The acting of Kang So Ra in the drama has been questioned by a lot of picky viewers. This is something that she, who won the newcomer award via movie Sunny, did not expect, and there is people who even accused her acting has affected other actors. "It's a lie if saying that I am not hurt, to me, it's a big blow, but I think that I definitely have some weaknesses that could be pointed out, then I adjusted my way of performance so that the acting could be more natural. Actually personally I forget about it after seeing it, instead people around me asked me not to worry, this is also one of the way people shows their care to me."
Kang So Ra who talked about the sad past with a smile is so strong, "Dream High 2 lets me learned a lot, is a very good experience, I will never regret." Kang So Ra who has gone through the phase of been questioned appeared to be more mature, became easier when interpreting Shin Hae Sung. Later, Shin Hae Sung also won the confession of JB and Jung Jinwoon, "The dating with JB in the market was very fun. Nowadays people rarely goes to such place, the atmosphere was great. Comparing with department stores, take a look at the fish and stroll in the market, eat friend rice cakes are even more interesting. JB and Yoo Jin are very charming, Yoo Jin is the kind of free-spirited, JB should have a lot of pressure as the star, I like person who has the ability to communicate and understanding, and have common interest with me."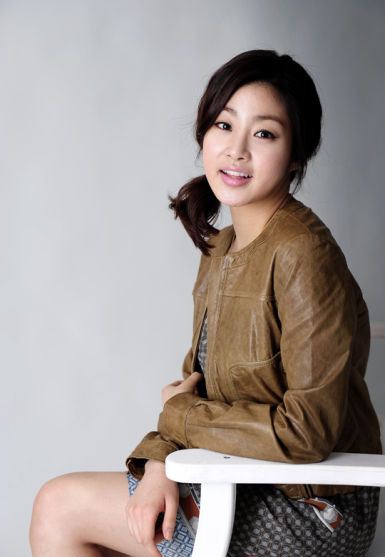 In the drama, Kang So Ra not only tasted the sweet taste of love, but also experienced the pain while growing up, and what she will achieve on the road of her career in future is highly anticipated. "I want to hear commenting that I am an actress who acts well, 'the role is charming,' 'perform well,' this kind of words, listening to these I am very happy, I hope to become a respected person, rather than a mysterious figure, but also want to be a caring senior for the younger generation, but now I am very far away from all of these."
Kang So Ra and idol group Super Junior member Leeteuk co-starring in MBC TV entertainment program We Got Married 3, and they 'married' in October 2011, becoming a new pair of fictional couple.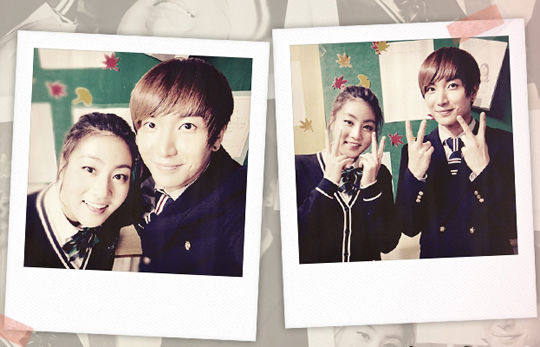 Fictional husband is a gentleman, We Got Married has no script
"He'll create a lot of surprises, the character is good too, although he has debuted for quite a long time, but still maintains the very original dream, as the older generation of entertainment industry, he has a lot of places that one should learn from, very polite and gentleman, is the best husband." When talking about her fictional husband Leeteuk, Kang So Ra revealed a shy smile. When asked if Leeteuk often tried to kiss her, Kang So Ra repeatedly said, "Really?" and looked down. Becoming a couple with idol star has also made Kang So Ra received a lot of pressure from fans. But he revealed, "The persons who support us surprisingly many, some time ago the program cannot be broadcast because of issue on the TV station, some had even felt pity for us."
Later, Kang So Ra denied about 'We Got Married 3 script issue' that exposed previously. "There is no script, even the location is known only on the day of shooting. Normally, will begin filming right after setting up a camera. The sketch everybody casted doubt on previously basically was done when traveling."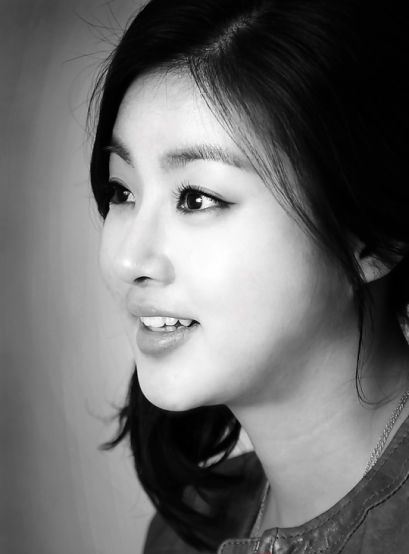 Talk about co-starring actors, grateful to Ju Jin Mo for leading her onto the road of entertainment
Kang So Ra not only won the heart of Leeteuk, in Dream High 2 she also captured the hearts of JB and Jung Jinwoon, "Yoo Jin (2AM member Jung Jin Woon) is the kind of free-spirited, JB should have a lot of pressure as the star, I like person who has the ability to communicate and understanding, and have common interest with me."
When mentioning Kang So Ra, one will reminiscent of Joo Jin Mo. He not only is the senior who led Kang So Ra to embark on the road of acting, but he is also the boss of management agency she belongs to. Kang So Ra revealed that Joo Jin Mo has great sense of humor, "He is very humorous and forthright, because we have been filming recently, seldom meet each other, but before long the company will have activity. At that time, want to have a good vent."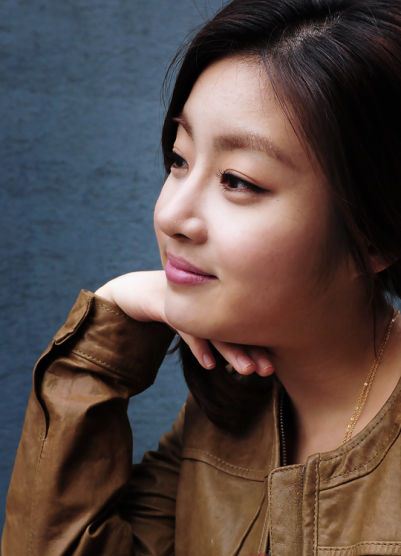 Looking forward to cooperate with senior actors to enhance the acting
When asked if she intends to co-star with boss Joo Jung Mo in a film, Kang So Ra said, "If can, he should first teaches me how to act, he is very understanding, is also very interesting. Like senior Cha Tae Hyun and Park Bo Young in the movie Scandal Makers are very suitable, the kind of relationship that is incompatible as fire and water. But his face is really too small, the actress who stars with him has great burden, basically, he has to stand in front of me."
Kang So Ra also anticipates the cooperation with other senior actors, "I want to cooperate with many, if can cooperate with seniors such as Hang Jung Woo, Kong Hyo Jin, Yun Yeo Jeong, Lee Mi Sook, Jung Yoo Mi and so on, is a great honor for me, even for just speaking a dialog line, how do they spend the time waiting for shooting, how they understand the script, how they mark."
Kang So Ra revealed that she wants to be a director even more. She who studies in performing arts department of Dongguk University wants to direct a story related to human. After debuting, Kang So Ra has been busy with works, she said that recently she has the plan to return to school, "The first semester of third year, I do not have time to go to school currently, unable to confirm if I can often go to school. Although I used to try to write script, but for me to become a director, it will be very long time in future."
via TVDaily