On episode 9 of KBS 2TV drama series Dream High 2 broadcast on February 27th, 2012, JB is confessing to Shin Hae Sung (Kang So Ra) in front of ex-girlfrined Lien (Jiyeon).
Lian fell down when performing on the stage in the countryside, and was taken to hospital. Jin Yoo Jin (Jung Jinwoong) saw that Lian fell down, quickly ran up to the stage to bring her down, while JB is sending them to hospital. However, Lian is very cold to JB, shouted, "Get out." Jin Yoo Jin replaces JB to be by the side of Lian who confined to bed due to sickness.
But JB could not suppress the liking of Hye Sung, and goes to find Hye Sung who is practicing dancing alone, inviting her to go out together. JB even gives Hye Sung clothes to help her transformed successfully. JB completes the jigsaw puzzle that was given by Hye Sung to him previously, and happily goes to find Hye Sung. But Lian first came to Hye Sung's room, questioning the relationship of JB and Hye Sung. JB sincerely replied, "I hope all goes well with Hye Sung, but I am not sure if this is love." Lian accused him, saying, "That is even more not right." And she throws the sports shoes given by JB during his confession to her onto the floor.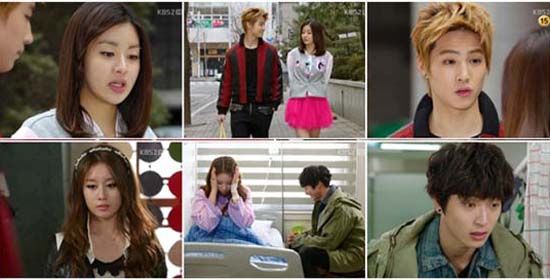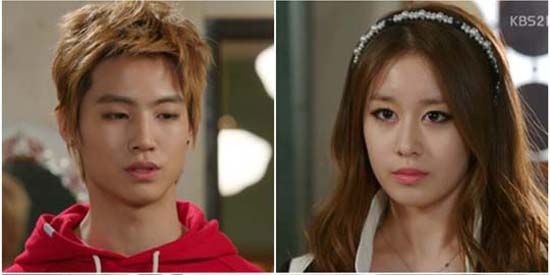 In addition, the content broadcast on the day also shows the scene of Hye Sung, Jin Yoo Jin and classmates uses the song of "We Are the B" to participate in the super idol audition.
via TVDaily