The official digital photobook for KBS 2TV drama series Dream High 2 has been released. The Dream High 2 eBook contains 44 full color pages, and available for free download.
The content of Dream High 2 digital photobook includes brief thoughts by the cast members on their starring in the drama and the descriptive profiles of their roles in the drama. And of course, there are plenty of high resolution photos and behind the scene cuts.
Best of all, most of the information is the Dream High 2 e-Book is written in both Korean and English.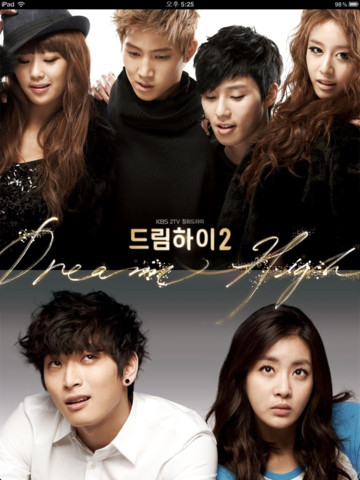 To download and get the Dream High 2 digital photobook through official channel, you will have to have an iPad. The Dream High 2 digital photobook is officially available through KBS Book Store app, which is only available for iPad.
Download KBS Book Store app from iTunes App Store.
After installing KBS Book Store, just tap on the Download button (on the top left corner) of the Dream High 2 poster to get the free digital photobook onto your mobile device for reading during your pleasure.
Don't have iPad? Worry not. It's also possible to directly download the Dream High 2 digital photobook in PDF format.
Direct download link to download Dream High 2 digital photobook PDF file:
http://mobileclassic.kbs.gscdn.com/data/dreamhigh2.pdf