The six main cast members of Dream High 2 revealed.
The new KBS 2TV Monday and Tuesday Dream High 2 which debuting on January 30th, 2012 has published a new poster that features the 6 main lead casts, attracting attention of many audiences.
Arrogant and mighty Park Seo Joon, JB and T-ara member Park Jiyeon, together with cute smiling Kang Sora, 2AM member Jung Jinwoon and Sistar's Hyorin appear in the center of the poster. And the words of top idol drop faces the worst Kirin Arts High School group also announced in advance the smoke-free showdown that will be staged in the drama, attracting attention and arousing curiosity of viewers.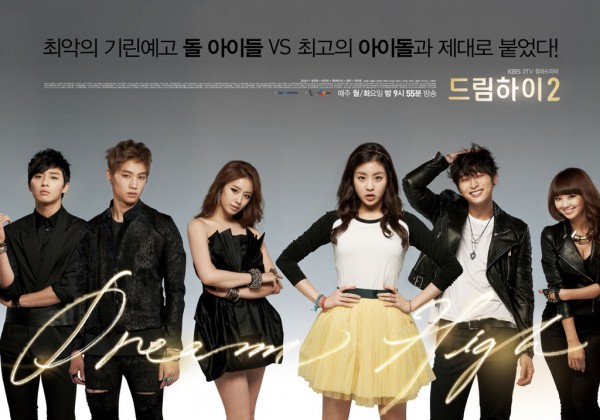 In particular, the new poster allowed audience to see excellent lineup of main casts, attracting the crowd's attention. Both Park Seo Joon and JB is newcomers. JB is champion of JYP Entertainment fifth open audition, has strong ability in dance and sing. Park Seo Joon who has the handsome outlook and eyes that brimming with radiating vigor, is the rookie actor who debuted through the movie "Perfect Game."
via MyDaily