"Even if The Equator Man wins over The King 2 Hearts in viewership ratings, it's not going to fit the equation of 'beating' Seung Gi."
On the press conference held at 12:30pm on the afternoon of April 5th, 2012 on set at Pyeongtaek, Gyeonggi province, Uhm Tae Woong who was co-starring with Lee Seung Gi in 2 Days 1 Night season 1 held a cautious attitude on the Wednesday and Thursday drama competition.
Man From the Equator starring Uhm Tae Woong and The King 2 Hearts starring Lee Seung Gi debuted on the same day. Until episode 5 broadcast on April 4th, 2012, it's a fact that the drama has ranked last among all Wednesday and Thursday dramas, falling into bitter struggle. But on the broadcast on April 4th, 2012, the viewership ratings of The King 2 Hearts and Rooftop Prince have fallen, while The Equator Man rose, showing the sign of turning defeat into victory. The reversal by Uhm Tae Woong who lost to Lee Seung Gi on the premiere has emerged as another watching focus.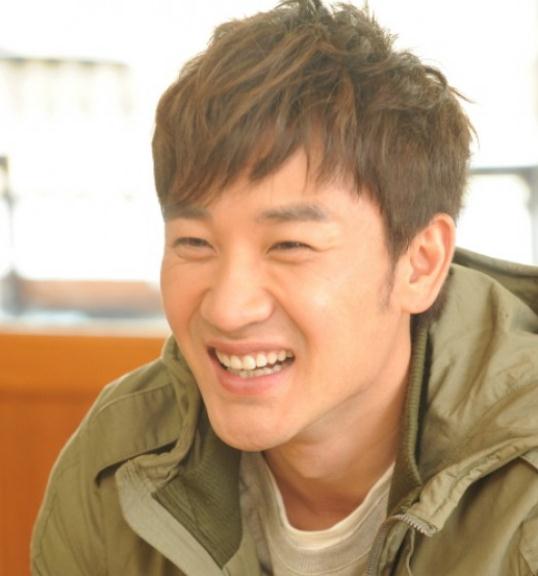 But Uhm Tae Woong said, "I can tell lightly that I know it's hard to do variety show and drama series in parallel. Very cautious about the part." He went on to say, "Seung Gi is doing a good job as well. I hope we can enjoy ourself to the end without getting hurt."
Uhm Tae Wong is playing the role of Kim Sung Woo who lost his vision after been betrayed by friend Jang Il (Lee Joon Hyuk). His outstainding performance as a visually impaired person has made viewers cried for 'return of Resurrection,' exposing the sense of anticipation.
via TV Report