In order to support her fictitious husband in "We Got Married" reality show, Lee Jang Woo, T-ara's Eunjung paid a surprise visit to the film set of "Glory Jane."
Lee Jang Woo and Ham Eun Jung was arranged as a lovely couple in MBC TV's We Got Married. The visit by Ham Eunjung who wishes to encourage her "husband" and be a good wife let the casts of Glory Jane such as Chun Jung Myung and Kim Yoon Sang overjoyed.
Once Ham Eun Jung appeared on the set, the atmosphere was heated immediately. Ham Eun Jung said that she deliberately made the visit to support Lee Jang Woo who is shooting in cold weather, happiness shown on her face.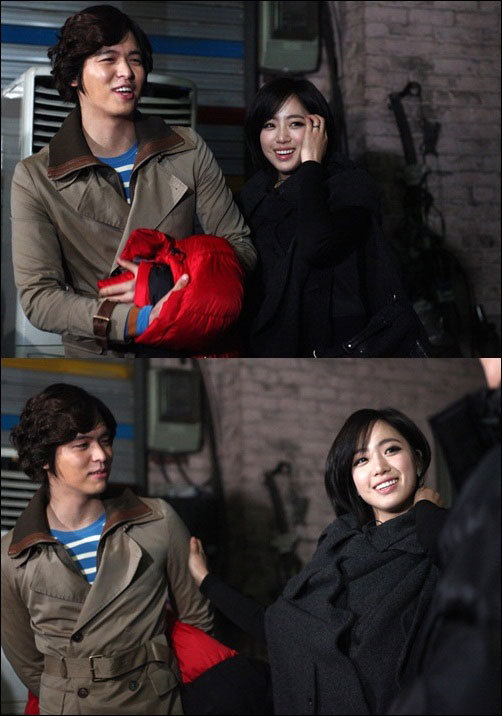 Lee Jang Woo was waiting for the filming with thick coat under below-zero cold weather. The way Ham Eun Jung worried about him if he was too cold and took care of him showed the sweetness. This made the co-starts of Glory Jane envied about the sweet love of Lee Jang Woo and Ham Eun Jung.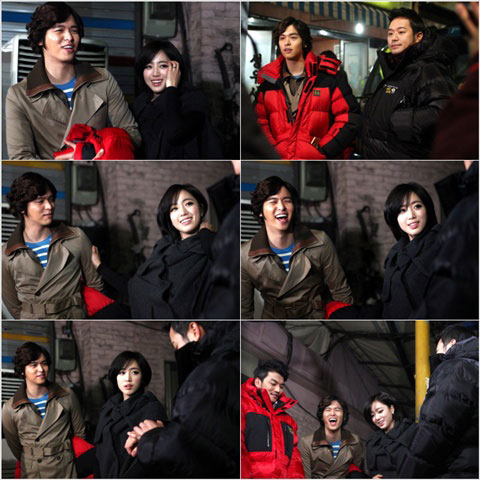 Producers stated, "The atmosphere on set was lifted by Eunjung's visit for Lee Jang Woo. Eun Jung provided a great encouragement to Lee Jang Woo who plays the role of Seo In Woo. Please continue to look forward to Lee Jang Woo's acting in the drama."