T-ara's Ham Eun Jung and Baek Sung Hyun have ended their starring in JTBC weekend drama Queen Insoo.
On early February 2012, the production team of Queen Insoo published the behind the scene photo of the last shooting of Ham Eun Jung, Baek Sung Hyun and other young actors.
On February 6th, 2012, after the end of final shooting on a filming set, the young actors of Queen Insoo took a commemorative photo with production crews.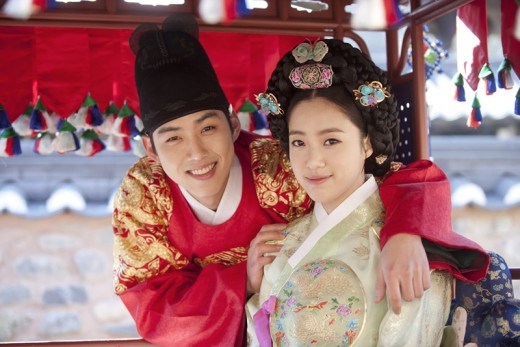 The production team said, "Ham Eun Jung who plays the role of young Queen Insoo, Baek Sung Hyun who plays the role of Prince Dowon, Jin Ji Hee who plays the young Deposed Queen Lady Yun and others could not hide their regretful feelings after the end of shooting."
via TVReport