As many fans are anticipating and speculating the final episode and ending of tvN's drama series Flower Boy Ramyun Shop (Cool Guys, Hot Ramen), the PD has recently revealed the possibility for a season 2.
PD Kim Young Kyu said on December 20th that, "We do not yet write a specific script for season 2. However, there is a possibility for the plan for a second season." He continued, "Since today is the broadcast of last episode, hope everybody thoroughly enjoys it."
In addition, Lee Chung Ah who is playing the lead female role of Yang Eun Bi said when interviewed by media on December 19th, 2011, "In future I cannot see the casts again, I'm sad, and I hate to part with the role of Eun Bi as I lived happily as Yang Eun B… I hope a season 2 will be produced."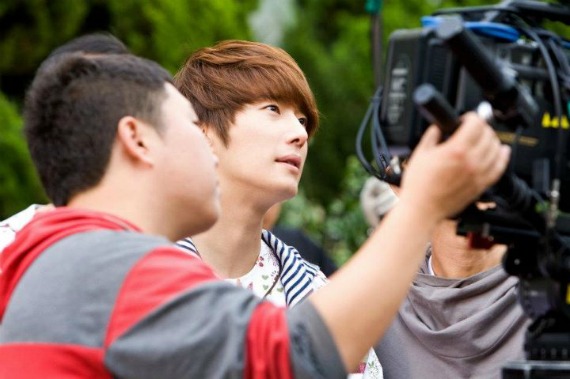 Flower Boy Ramyun Shop stars Jung Il Woo, Lee Chung Ah, and Lee Ki Woo, and has been capturing many female viewers' hearts with its romantic storyline between a rich high school student and a teacher/volleyball star.
via Nate