tvN's Flower Boy Ramen Shop (Cool Guys, Hot Ramen) which made the hearts of female viewers boiling is reborn as a romance novel.
Flower Boy Ramyun Shop had been ranked top among dramas shown at the same time on cable channels continuously for 8 weeks, greatly shaking the hearts of female viewers. The drama ended with final episode aired on December 20th, 2011, and is adapted as a romance novel that contains different kind of fun.
Ironically, Flower Boy Ramen Shop drama series was adapted from the web novel Sweet and Sour Bakery, written by Lee Min Young with pen name of Baek Myo. And the Lee Min Young is also the author penning the new novel. The novel contains entertaining episodes from the drama as well as delve deeper into the thoughts of the characters of the hit TV series.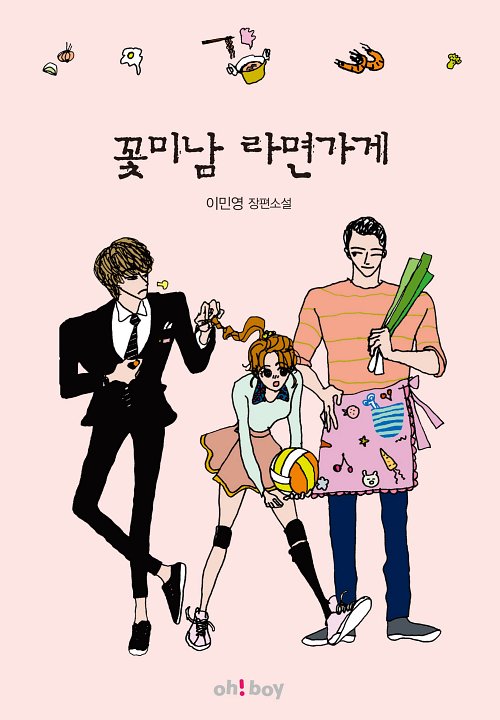 The rebirth of the romance novel is expected to be well received by the readers following the success of the romantic comedy drama.
On the other hand, the Flower Boy Raymun Shop novel is available for purchase at all major bookstores nationwide from December 20th, 2011.
via JKN