How is the cooking ability of Lee Ki Woo who is currently playing the role of a genius chef Choi Kang Hyuk in Flower Boy Ramen Shop?
On November 27th, 2011, according to the staff of Olive food lifestyle channel's cooking show Food Essay – Flower Boy Ramen Receipe, Lee Ki Woo has been selected as the new host for the show, and in the show he will introduce various ramen recipes developed by him.
Food Essay – Flower Boy Ramen Recipe will introduce all kinds of ramen recipes from traditional Japanese ramen to instant ramen. In addition, the show will also show the skill competition between Choi Kang Hyuk in the drama and Lee Ki Woo in reality.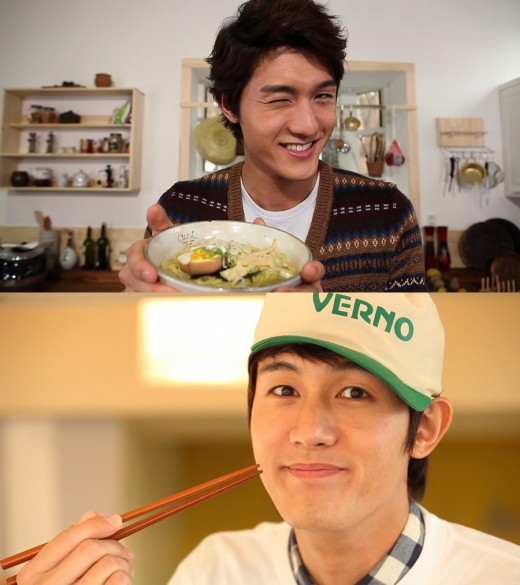 Lee Ki Woo said, "I just like to eat noodle normally, especially ramen." He said confidently, "If you watch my ramen recipe that you will want to eat ramen 24 hours a day."
In the first episode, the cooking show will introduce the recipe for a Japanese traditional ramen Xio ramen and a bowl of rice topped with Char Sui. In addition, the show will also include the anecdote of Lee Ki Woo received streaky pork during military service as prize, and the true image of Lee Ki Woo in reality through the behind the scene footage on Flower Boy Ramen Shop filming set and his home.
The Olive's Food Essay is a TV program that invites celebrities as guest to talk and introduce their secret recipes. It will start airing from November 28 for 6 episodes, and will air every Monday and Tuesday at 11:30 am and 9:30 pm for three weeks.
via TVReport