The production team of SBS TV new Wednesday and Thursday drama series Rooftop Prince starring JYJ member Micky Park Yoochun and Han Ji Min released the behind the scene still images from the scene of publicity poster shot. The funny look of Park Yoochun and Han Ji Min is making people can't help but laughing.
According to filmmaker, during the poster shooting process of the day which has the theme of 'collision of traditional and modern,' the two stars cooperated with tacit understanding, it's very hard to imagine that they're cooperating for the first time. The handsome pose and perfect look won the praises from the all crews on the scene.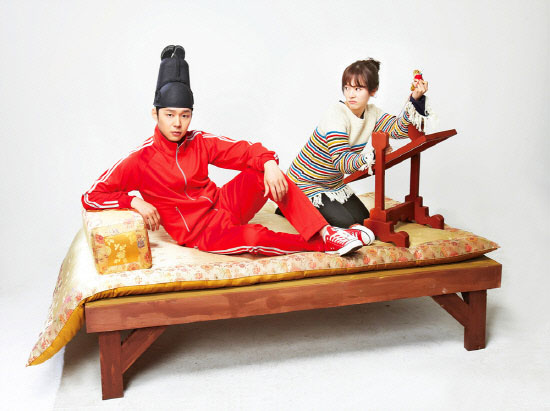 Rooftop Prince is debuting on March 21st, 2011.