Comedian Kim Dae Hee officially on the road of actor.
Kim Dae Hee has joined the cast of SBS drama Rooftop Prince. He began to participate in the filming since early March 2012, and is officially debuting in episode 3 broadcast on March 28th, 2012.
Kim Dae Hee is playing the role of Bang Su Bong, the right arm man of Yong Tae Moo (Lee Tae Sung). Although he is instructed by Yong Tae Moo to monitor every move of Lee Gak (Park Yoochun), but he is always making trouble along the way. The official of Rooftop Prince said, "The acting of Kim Dae Hee in various comedy shows is excellent. We think he is perfect for the role of Bang Su Bong, so we casted him."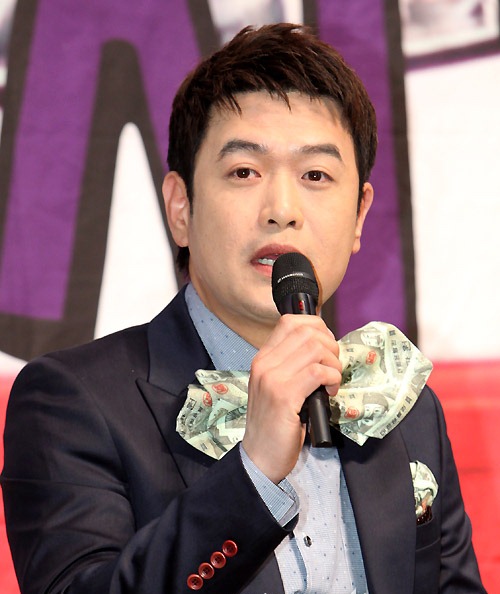 This is not the first time Kim Dae Hee challenging the acting. In 2009 movie City of Damnation he interpreted a significant role. In 2008 he starred in short film The History, showing the acting skill that is beyond expectation.
Official from the side of Kim Dae Hee said, "Kim Dae Hee graduated from Cheongju University's drama and film major. Although he is making a figure by virtue of the status of gagman, but his desire for acting is strong. With Rooftop Prince as the start, you will always see actor Kim Dae Hee in future."
via Nate