The director of KBS2TV's Wednesday and Thursday drama Glory Jane, Lee Jung-seob was expressing her satisfaction to the actress in leading role, Park Min Young.
On the afternoon of October 19th, 2011, director Lee was been interviewed in a restaurant near KBS HQ at Yeouido, Seoul, and watched the third episode aired on the day together besides discussing about the drama. Other than director Lee Jung Seob, KBS CP Jung Hae Ryong, actors Choi Myung Gil, Lee Jang Woo, Lee Jin, Kim Yun Joo and others had also attended the event.
When reporters asked the director how he evaluates the acting skill of Park Min Young who plays the role of Yoon Jae In in the TV series, director praised Park Min Young is an actress can portray the role for 120%.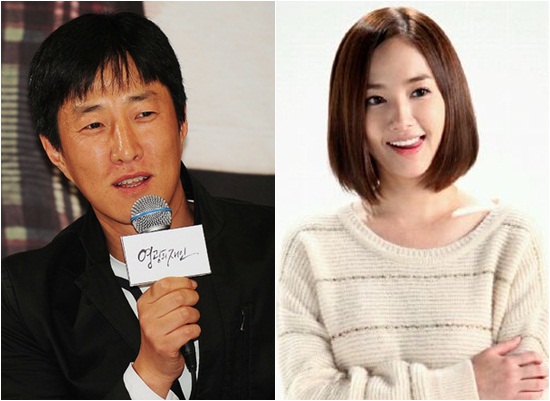 Director said, "Actually, I haven't seen much of Park Min Young's prior works. During the audition, I was uncertain about her acting skills. But after the filming officially started, and after worked together with her, I found that she is a smart actress with aura. I believe the ability of her to portray the character of Jae In exceeded 120%." The statement showed the satisfaction of the director towards Park Min Young.
Director also added, "Actually before and after screen test of Park Min Young, we have also approached many other actresses as reserve, and even let them participated in audition. But once Park Min Young agrees to join in the cast, all the ongoing process of audition immediately stopped. Comparing with those actors who are overly calculative and even bargaining, Park Min Young who actively and passionately loves our work is our ultimate right choice. Park Min Young has put in serious effort to film the drama." Showing the complete trust of director on Park Min Young.