The clue for Han Ga In to find back her memory and recovers from amnesia has been discovered.
In the episode 11 of MBC Wednesday and Thursday drama series The Moon Embracing the Sun broadcast on February 8th, 2012, Wol (Han Ga In) finds the golden hairpin which Lee Hwon (Kim Soo Hyun) gifted to Yeon Woo (Kim Yoo Jung) before her death by chance.
The state shaman Jang Nok Young is expelling Jan Shil from Sungsuchung for mistake Jang Shil made. Jang Shil asks for the help of Wol to clear up the clothing, and accidentally discovers the golden hairpin which was wrapped up. But Wol does not know who the golden hairpin belongs to, and does not properly observe the item.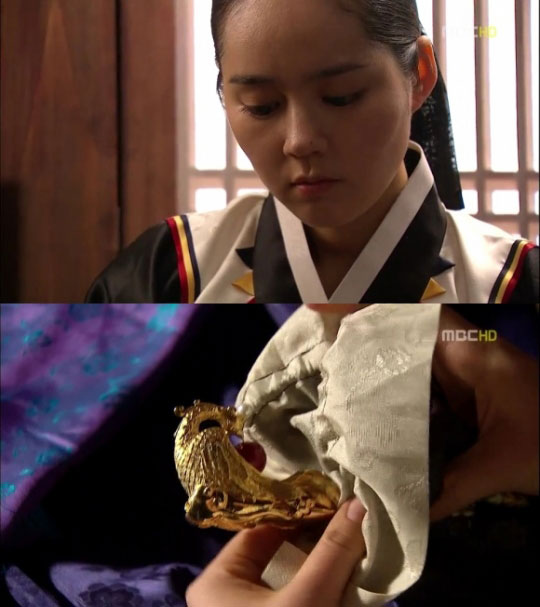 via eToday