On February 10th, 2012, the graduation photos of Kim Soo Hyun from many years ago were been posted on an online community with the title of "The elementary school, middle school and high school graduation photos of Kim Soo Hyun."
In the photos, the change of the look of the star over the years is obvious. However, his sharp looking eyes does not change from when he was young, melting the hearts of many fans who has been already so obsessed with his shiny eyes.
Netizens who saw the photos commented, "He has not changed at all," "His graduation photo is amazing," "Kim Soo-hyun is the most popular these days."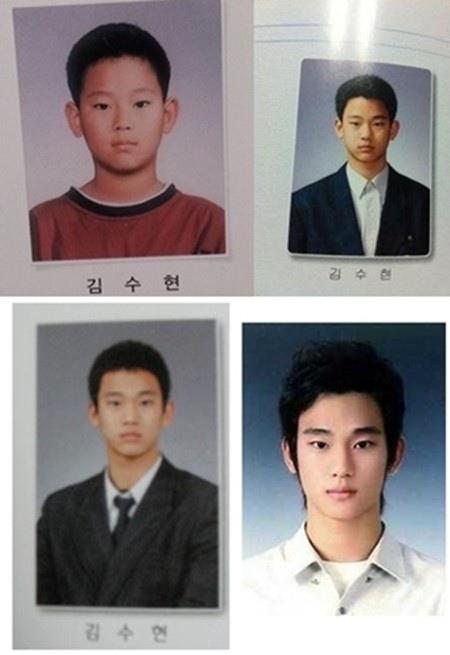 At the same time, Kim Soo-hyun is enjoying the popularity of the drama The Moon that Embraces the sun, which achieves a huge success.