The member of T-ara pop girl group, Ham Eunjung, is showing the realistic delivery acting skill.
In the episode 15 and episode 16 of Queen Insoo broadcast on January 21 and January 22 of 2012, the scene of Queen Insoo (Ham Eunjung) gives birth to the eldest son of Prince Dowon (Baek Sung Hyun), Grand Prince Wolsan, is staged.
The bed scene of the affectionate couple Ham Eun Jung and Baek Sung Hyun who are representative in Joseon Dynasty is revealed. A time facing with the counselors of Grand Prince Suyang and solidified arm of Grand Prince Suyang, Queen Insoo also expands the dispute with Prince Dowon. Queen Insoo is staging a bed scene that carries the meaning of reconciliation by confessing her inner hearts tearfully to Prince Dowon. Queen Insoo also gives birth to the eldest son Grand Prince Wolsan.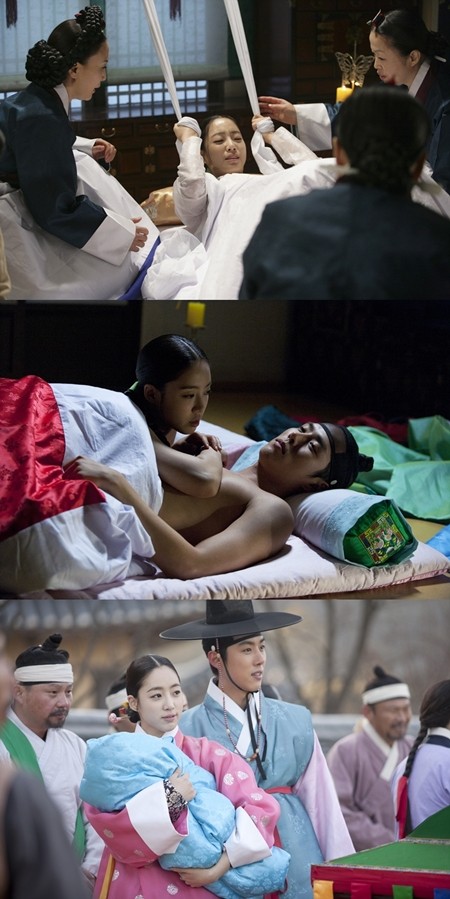 On the day of shooting, the acting skill of Ham Eun Jung during delivery has strongly praised by production crews. The initial stage of the drama is telling the grown up process of lead characters from childhood. Through unremitting efforts, Ham Eun Jung is showing excellent acting through Queen Insoo. Not only colleagues, but a lot of audience have been praising as well.
Queen Insoo is swirling in front of fate, and whether her son Grand Prince Wolsan can help her to achieve her ambition of becoming the princess is heightening the anticipation.
via SportsSeoul