In early April 2012, the stills of 12 charms of lead actress in MBC TV's The King 2 Hearts, Ha Ji Won, were published.
Ha Ji Won demonstrated 12 kinds of charm in the drama, including dazzling superb martial arts performance, acting skills that play by heart regardless of pistol or rifle, lovely expression after bath with only a towel on body, and so on. From the charm of perseverance of female instructor to clever acting of spoiled cute 'Hang Ah brand,' she shows endless charm, winning audience's acceptance and love.
In the episode 4, Kim Hang Ah (Ha Ji Won) is extremely considerate and caring towards Jae Ha (Lee Seung Gi) who wants to drop out midway of marching due to injury, and performs acupuncture for him to completely eliminate his pain, eventually pass the final evaluation.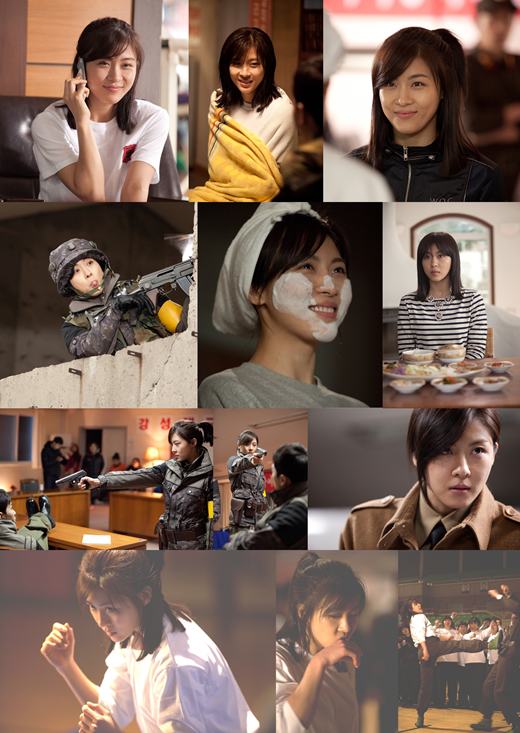 In the next episode preview, South Korean prince Lee Jae Ha stands in front of reporters, frankly and bluntly said, "I am falling in love with Kim Hang Ah." and the sweet smile of Hang Ah and Jae Ha in wedding dress raising the expectations of audience towards their relationship.
via TVDaily