Ha Ji Won is attracting the attention of the reporters on the scene of production press conference for The King 2 Hearts by appearing with a green one-piece dress.
On March 8th, 2012, Ha Ji Won attended the the production press conference of The King 2Hearts held at Imperial Palace Hotel in Gangnam-gu, Seoul.
Ha Ji Won was wearing an emerald green mini one-piece dress, not only revealed her remarkable figure, but also brought the feeling of spring is very much in the air, attracting the attention of the media on the scene. Coupled with her ​​brilliant smile, making her getting even more attention.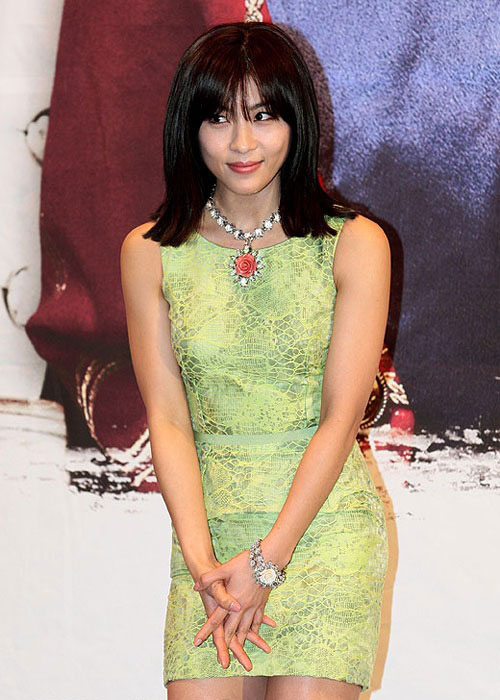 And a pink flower-shaped necklace made her attire even more gorgeous, the strong contrast of the colors was also full of vigor.
The King 2Hearts starring Ha Ji Won and Lee Seung Gi debuts on March 21st, 2012.