Ha Ji Won was been straightforward on her love life.
On the "Guerilla Date" section of KBS 2TV's "Entertainment Relay" aired on May 5th, 2012, Ha Ji Won revealed frankly, "The last love was about 7 to 8 years ago."
Ha Ji Won said, "It's really a long time ago for the last year. About 7 to 8 years ago." And she said, "So far only used to in love relationship for 2 times." Listening to the words of Ha Ji Won, the fans on the scene shouted, "Too few love experience," provoking laughter."
Ha Ji Won is co-starring with Lee Seung Gi who is younger by 9 years as a couple in drama series "The King 2 Hearts", but it's impossible to notice the age gap.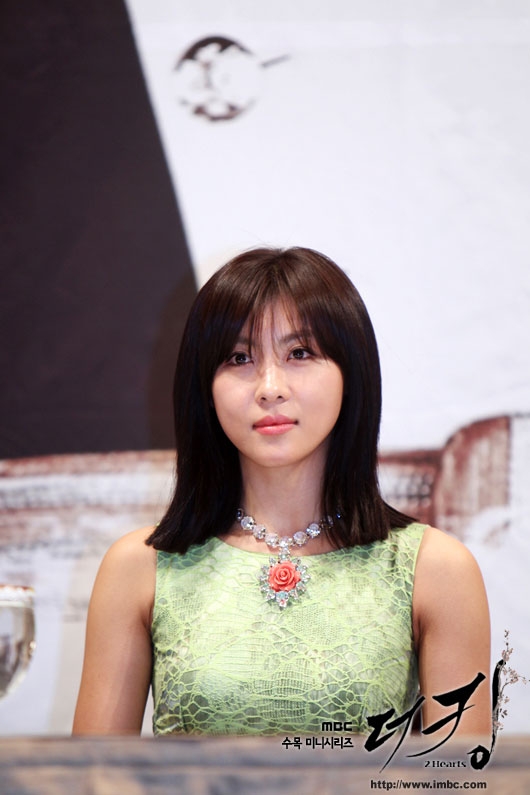 About his youthful beauty, Ha Ji Won said, "When woman falls sick, she will get old, so if feeling about to get sick, then have to take vitamin. Today I took it." She added, "I never get sad or worried in advanced."
In addition, while Ha Ji Won is starring in "The King 2 Hearts", she also appears in new movie "Korea".