In mid March 2012, actress Ha Ji-won purchased at her own expenses the sports shoes which cost 10 million South Korean won (about $8850 US dollar) as a gift to production crews of The King 2 Hearts, to thank them for their hard work.
According to production team of The King of Hearts, over 100 crew members of The King of Hearts all received the sports shoes gifted by Ha Ji Won, amounting to 10 million won. The management agency of Ha Ji Won said that Ha Ji Won saw the crew members of The King 2 Hearts worked under a cold waether, and had been thinking how to express her appreciation. In the end, she thought of giving each of them a pair of comfortable shoe. It's reported that Ha Ji Won used the free time during filming to personally asked each crew one by one what's the shoe size and the favorite color. The attentiveness moved the crew members.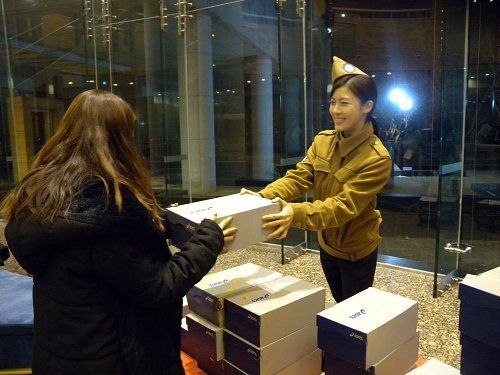 The King 2 Hearts debut on March 21st, 2012.