Ha Ji Won presents a fine poise dressing in hanbok.
In the episode 5 of MBC's The King 2 Hearts broadcast on April 4th, 2012, Ha Ji Won is wearing a noble and elegant hanbok to transform into a flower girl.
The scene was shot in Jeju Island on March 14th, 2012. Ha Ji Won was showing a perfect posture with tied up hairstyle with beautiful high-heel shoes.
Meanwhile, unlike the manly dress of female officer, she dedicated wholeheartedly to the filming with feminist tone and actions, pushing the atmosphere on the scene to climax.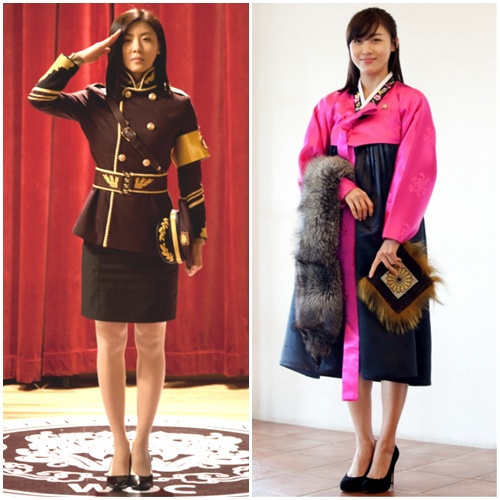 Producer Kim Jong Hak Production said, "Previously, Ha Ji Won has always been appearing with only North Korean female officer's uniform, but in future, she will showcase various images. When Ha Ji Won appears in Seoul, the story plot will get even more interesting."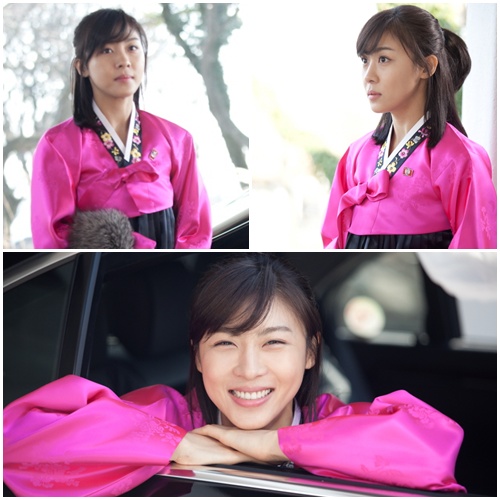 Ha Ji Won is playing the role of North Korean officer Kim Hang Ah in The King 2 Hearts, staging a story where she is in constant confrontation of prince Lee Jae Ha (Lee Seung Gi) but ultimately falls in love with him.
via AsiaToday