In the episode 6 of MBC's The King 2 Hearts broadcast on April 5th, 2012, Ha Ji Won takes off the military uniform to turn into the gorgeous crown princess, attracting the attention of many viewers.
The image of Ha Ji Won is completely 180 degrees change from previously, displaying various noble and lovely images. The clothes in various colors, the ornate decoration and shirts that are filled with sense of cuteness have made Ha Ji Won displaying distinctive feminine charm.
The slightly wavy hairstyle of Ha Ji Won gave a lovely feeling. Coupled with a variety of gorgeous hair accessories, creating a perfect image of the "noble." A variety of gorgeous clothing, accessories and lovely hair accessories have allowed Ha Ji Won to completely get rid of the masculine charm of North Korea's female instructor, and turns into a small woman full of endless feminine charm.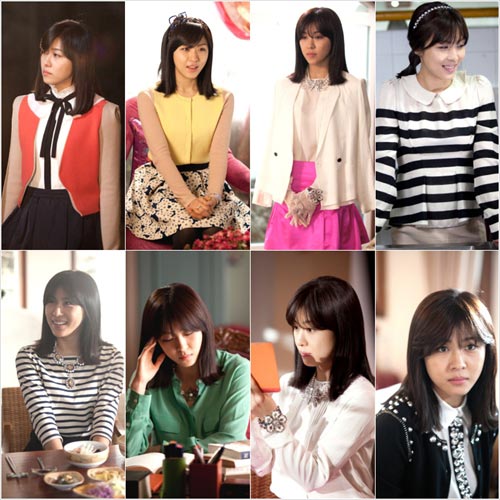 The stylist in charge of Ha Ji Won's hairstyle said, "In order to build a completely different image from when Ha Ji Won donning the military uniform, apart from appropriate clothing, also need to create the image of that nobility that full of feminine charm. So we create that kind of elegant feel by designed various different hairstyles."
Producer Kim Jong Hak Production also said, "Ha Ji Won will undergo complete makeover, and the clothes wore by Ha Ji Won will become the focus in future. Please stay tuned to the future change of Ha Ji Won."